Many times when I first meet with people one of the first questions asked is: "How long does it take to remodel a kitchen?" Well that's a good question and of course it depends.
The actual construction is one part of the answer and the other part is the process of determining design, selections, specialty trades, permits, specification preparation and budgeting (how much all this will cost). Then a revision cycle to the above so we can arrive at the final design, scope of work, selections and budget.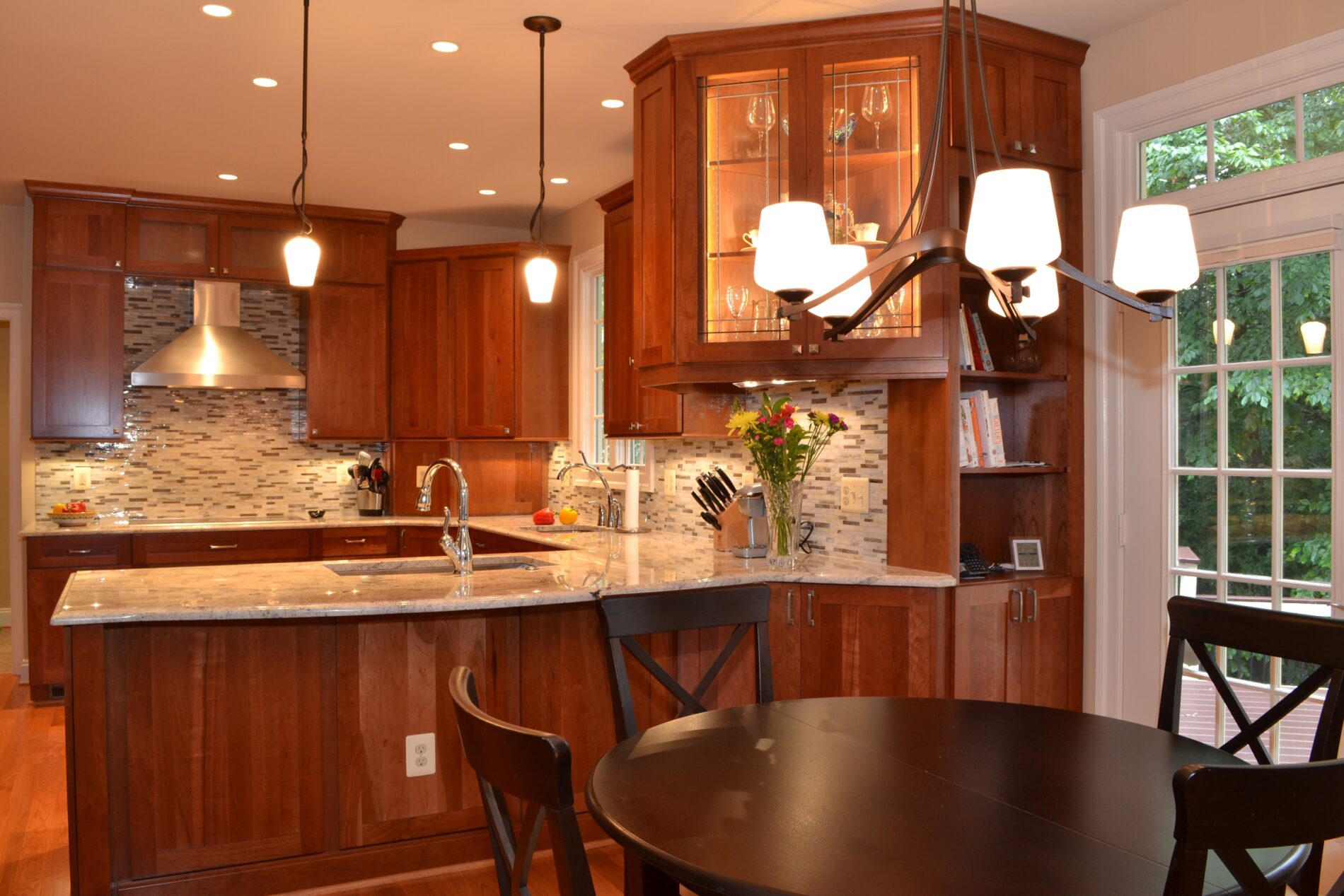 Utilizing a design/build process, many of our kitchen projects experience the following timeline:
Weeks 1-2: Identify who can help you. Select and hire a firm.
Weeks 3-6: Design, selections and planning. (Tailor a layout to meet your needs while managing costs to fit your budget.)
Weeks 7-10: Sign a construction contract, obtain necessary permits and order long lead materials. Await project start with an available crew (do pre-construction walk thru with your project manager.)
Week 11: Begin demolition of the kitchen. Make sure there is a plan in place to survive without your kitchen!
Week 12: Reconfigure, replumb, rewire, renew.
Weeks 13-14: Install drywall and maybe new flooring …. ready for the fun to begin.
Weeks 15-18: Set cabinetry, counters, tile and appliances.
Week 19: Apply finishing touches.
Please realize that this is not a firm timeline for every kitchen remodeling project. Less complex experience a shorter timeline – more complex a longer timeline. Often times the selection process stretches the timeline.
So how long does it take to remodel a kitchen? It depends…
Please feel free to comment or ask questions by the links below.