The benefits of home additions are numerous, from cost savings to added comfort and personalized design options and increased functionality. In most cases, remodeling is more advantageous and cost-effective than purchasing a new property. It is understandable, therefore, why many homeowners in Northern Virginia opt for add-ons instead of relocating. Discover the various savings, space and comfort improvements, as well as design opportunities that come with extending your current home. 
Why Moving Isn't Always the Answer
First, let's address the alternative to home remodeling; it's moving. Often, homeowners automatically dismiss a home renovation simply because they assume it will be too expensive. While this can be the case in some instances, most of the time, remodeling your existing home can be the more cost-effective option, especially when multiple rooms are involved. If you have outgrown your home yet love where you live, take the time to talk to a professional like us before you decide to sell your home because you want more space.  
Avoiding Moving Costs
Whether it is a local move or not, moving is expensive. It will cost countless hours of searching, packing, cleaning, and unpacking your things. In addition, you'll start over on a mortgage and pay closing costs. If you're going to spend money either way, why not invest it in the home you already have? You won't have to worry about packing boxes or hiring movers; all you have to do is plan out your remodel with an experienced design-build contractor who will handle the entire project from start to finish.
You Can Stay in Your Neighborhood
Location is often the biggest draw to any house and for a good reason. Finding the perfect place where your family fits and feels comfortable is hard. Your community, proximity to parks and shopping, and daily commute (particularly here in Northern Virginia) are all significant factors in choosing a home. Even more, if you have school-age children, it's hard to uproot them from their friends and the school district to move to a new place.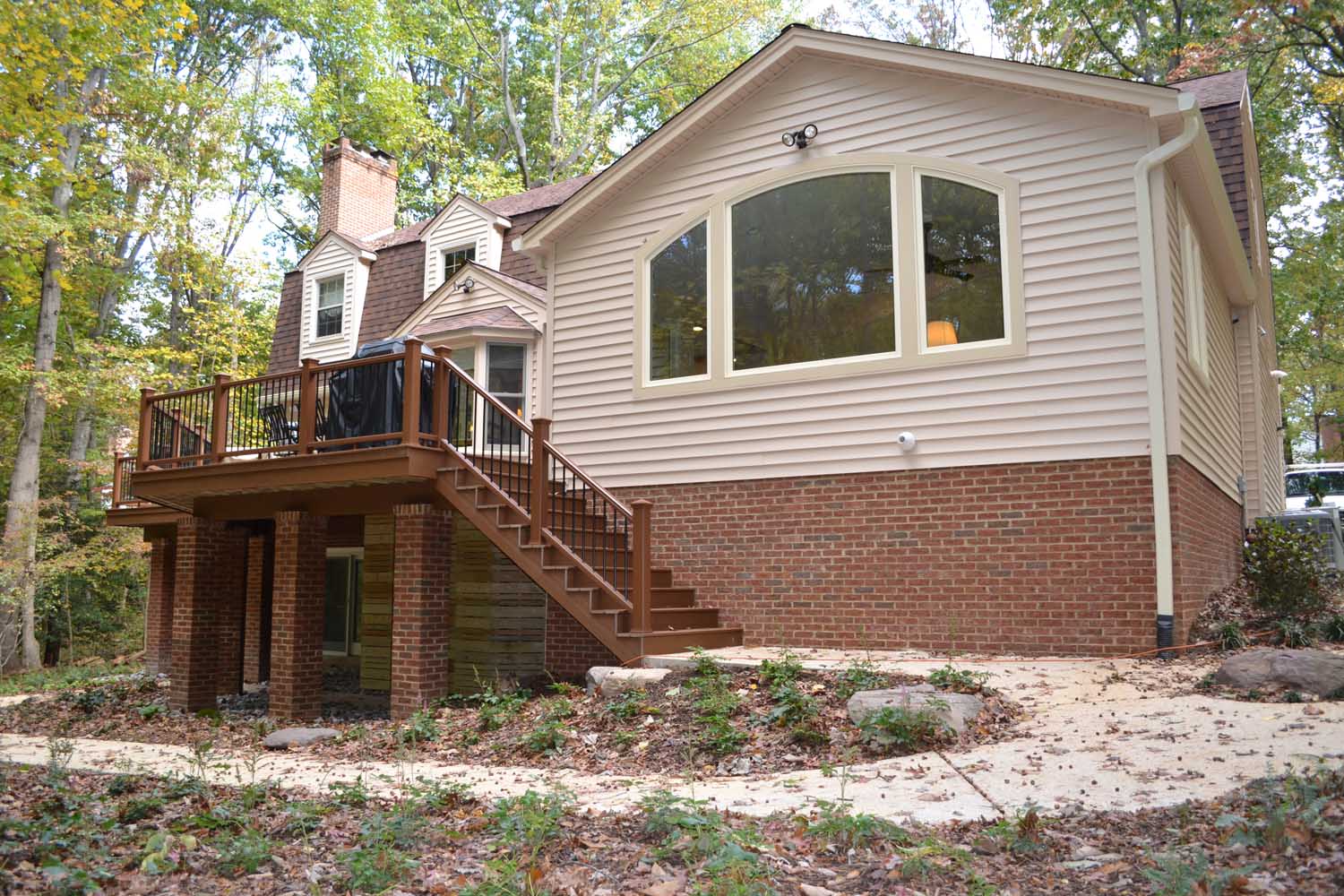 Reasons to Consider a Home Addition
Additions allow you to custom-design your home how you want it—to fit your unique needs. From adding space in your home for a growing family (perhaps a teen hang-out room) to building a quiet spot for a home office or artist's loft, there are plenty of ways to transform your home and make it yours. 
Add Extra Space for Family and Guests
If you're feeling cramped in your existing home, additions are a great way to add more space and make it easier to entertain when friends and family visit. Many of our clients share with us that now that their kids have grown and have spouses and kids of their own, their home has become the "gathering spot" for holidays, birthdays, and Sunday dinners. As such, they need more space that provides comfort and functionality when everyone is over … and when the house is a bit more still. Whether you add a guest bedroom, a finished basement or expand your kitchen, you, your family and your friends will be able to enjoy it, too.
Increased Home Value
Adding square footage to your home will also boost your home equity. While most homeowners do not remodel to add value, it is nice to know that you'll likely have a nice return on investment cost when it comes time to sell. 
More Bedroom Options
It's common to want to add a first-floor main bedroom so you have first-floor living should you need it in the future. You may also have elderly parents coming to stay or live with you. A bedroom addition is often a highly-requested project for homeowners in Northern Virginia, where families tend to visit from out-of-state or the country and stay for extended periods.
Personalization
When you purchased your house, you intended to make it your own over the years. And perhaps you have a few minor projects here and there. However, a home addition allows you to design a space that meets your needs. A well-planned and executed home addition can blend seamlessly with your existing home and increase curb appeal, making your house stand out in your neighborhood. It can also be an excellent opportunity to incorporate energy-efficient features, modern technologies, and attractive design elements.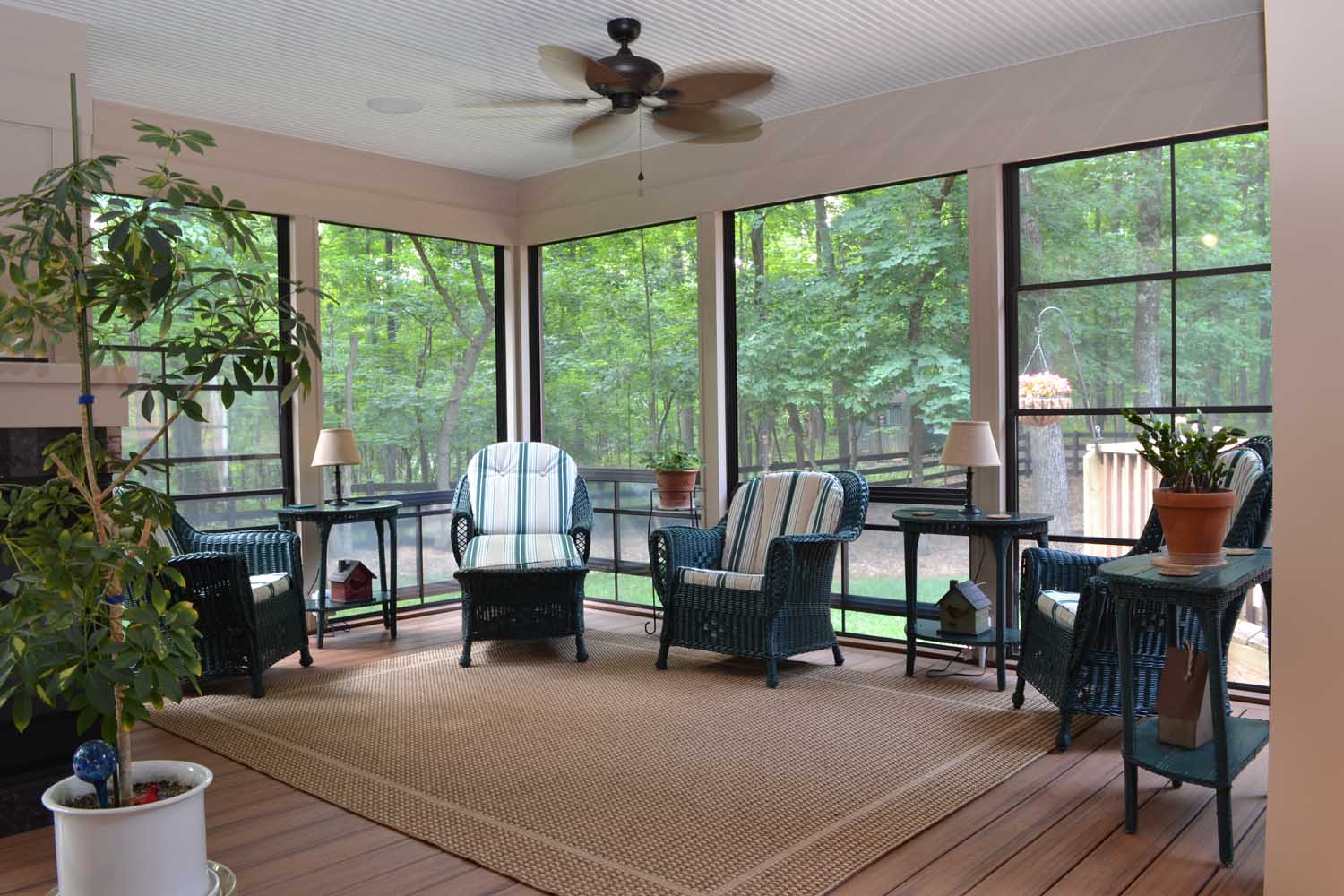 Functionality
Whether you need more storage, bathroom space, or a better laundry room, you can often solve functional problems with a home addition. Your design team can help you create a space that solves frustrating issues in your home, making things flow better so everyday life is more comfortable. If you are facing storage, bathroom space, or laundry area issues, a home addition might be the solution. By working with a design team, you can create a customized space that addresses these problems and improves the functionality of your home. Such enhancements can make your daily life more comfortable and seamless. 
There are many ways to improve your home's functionality. Some of the most popular home addition projects include:
A four-seasons room
A basement remodel (while technically not an addition, per se, finishing a basement is often a clear option for adding a room to your home)
We'd be happy to chat if you're weighing your options about opting for a home addition. We'll discuss your vision, needs, and budget to create a custom design for your house. Contact us to get started!