KITCHEN REMODELING SERVICES
in Northern Virginia
Kitchen remodeling is a great way to add value, functionality and style to your home. You'll enjoy your new kitchen so much that you'll never want to order takeout again.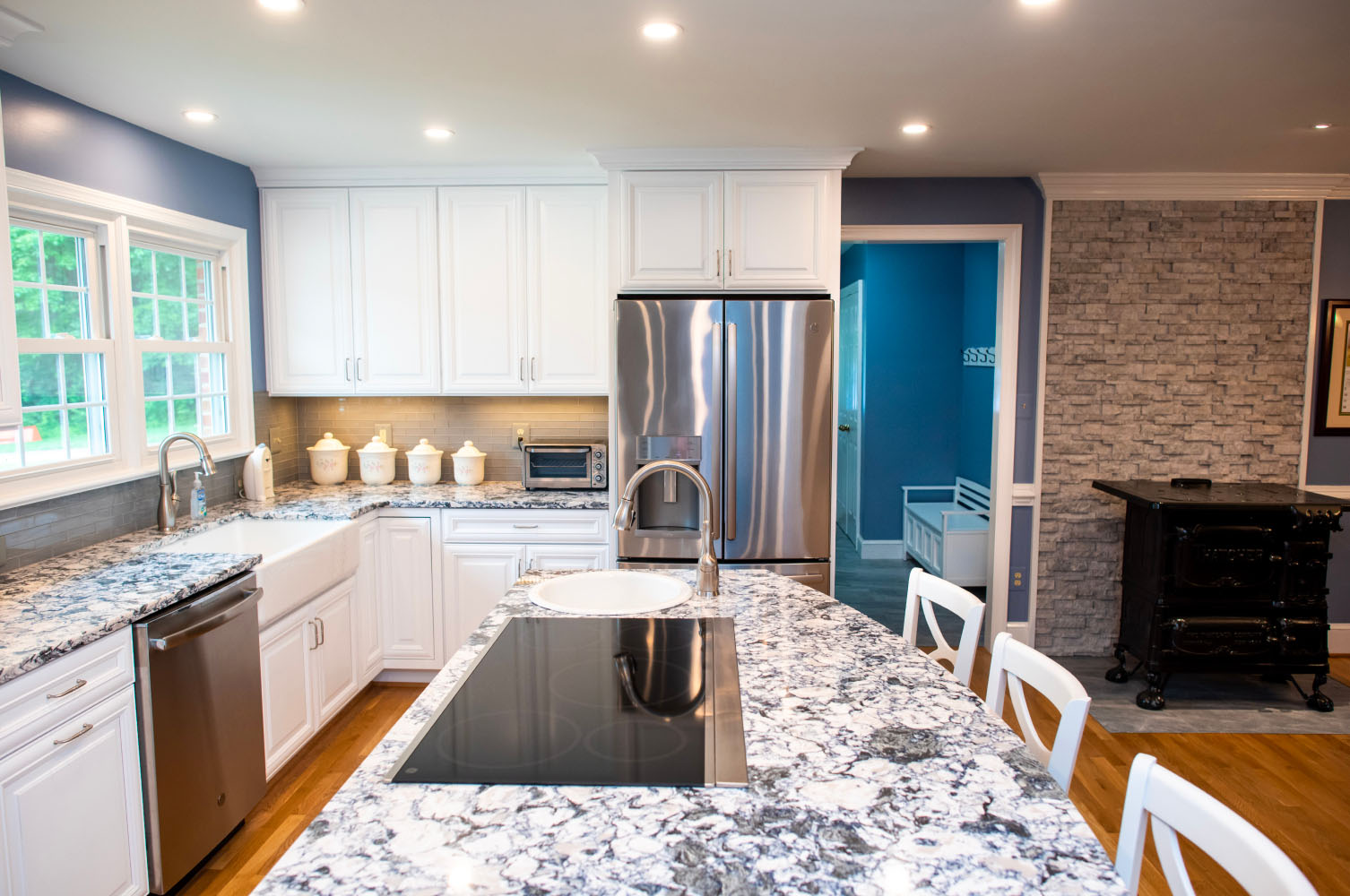 Kitchen Remodel: Delightful Details
A heaping dollop of function and beauty is baked into every kitchen design we create.
When it comes to kitchen design, details are essential. From flooring to cabinetry, appliances and accents, selecting the right materials can greatly influence the outcome of your project. With thoughtful consideration of every element, you can create a space that is both beautiful and highly functional.
No matter what direction you take when planning your kitchen remodel project, understanding how each detail works together is key to achieving long-lasting and enjoyable results.
Let Northwood Construction help you with every aspect of your kitchen remodel so that together, we can create a kitchen design with details that delight!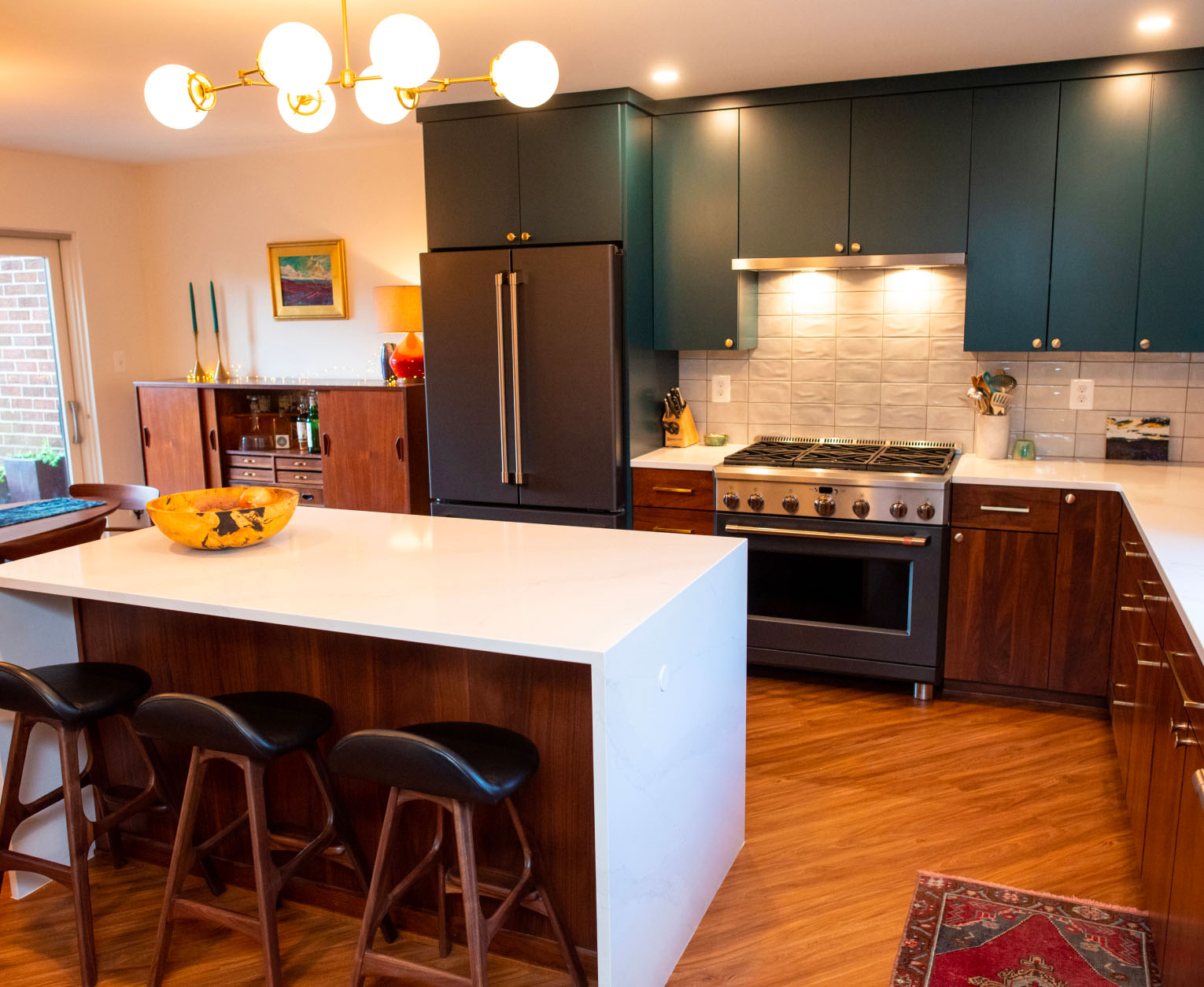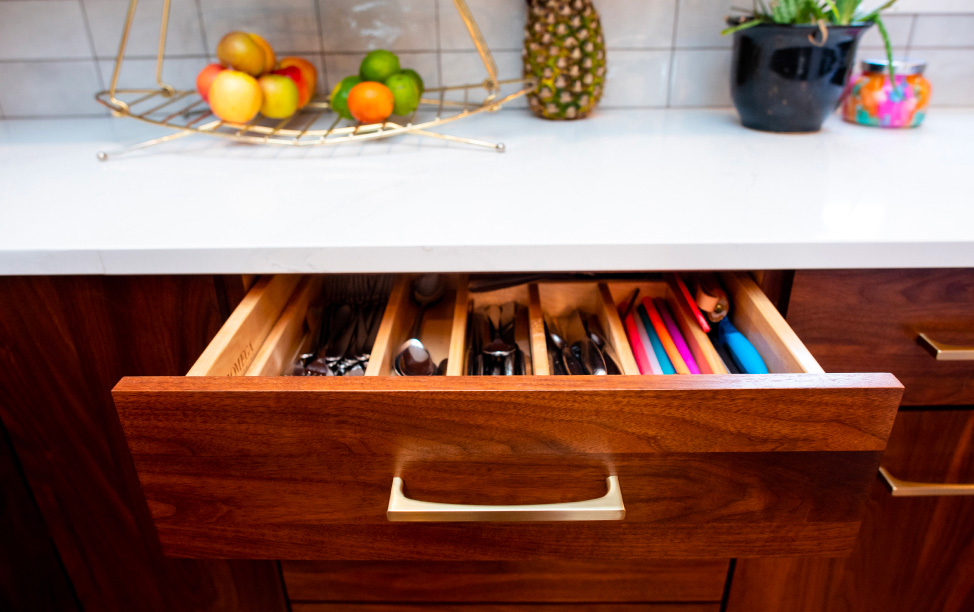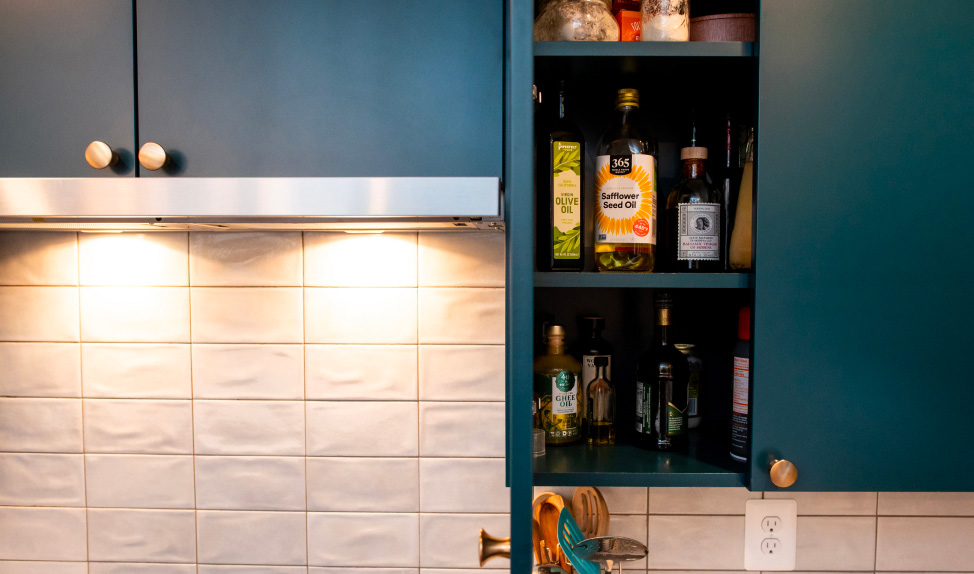 Where to Start Your Kitchen Remodel?
When considering a kitchen remodel, it's essential to keep these steps in mind:
Know Your Goals & Budget: If you aren't sure where to start in developing your kitchen remodeling budget, our Cost Guide for Remodeling in Northern Virginia will help.
Collect Inspiration: Gather ideas from our portfolio and magazines, Houzz, Pinterest and other resources. This will help to identify styles, materials and finishes that appeal to you.
Learn the Remodeling Process: Take a look at our process to understand the steps to remodeling your home. We do our best to help you understand what to expect during each phase of the project and create minimal disruption to your daily life.
Choose a Remodeler: One thing we can guarantee is we are professional and we care about our customers and their furry friends. Read through our customer testimonials to get a deeper understanding of how important your trust in is is to our team.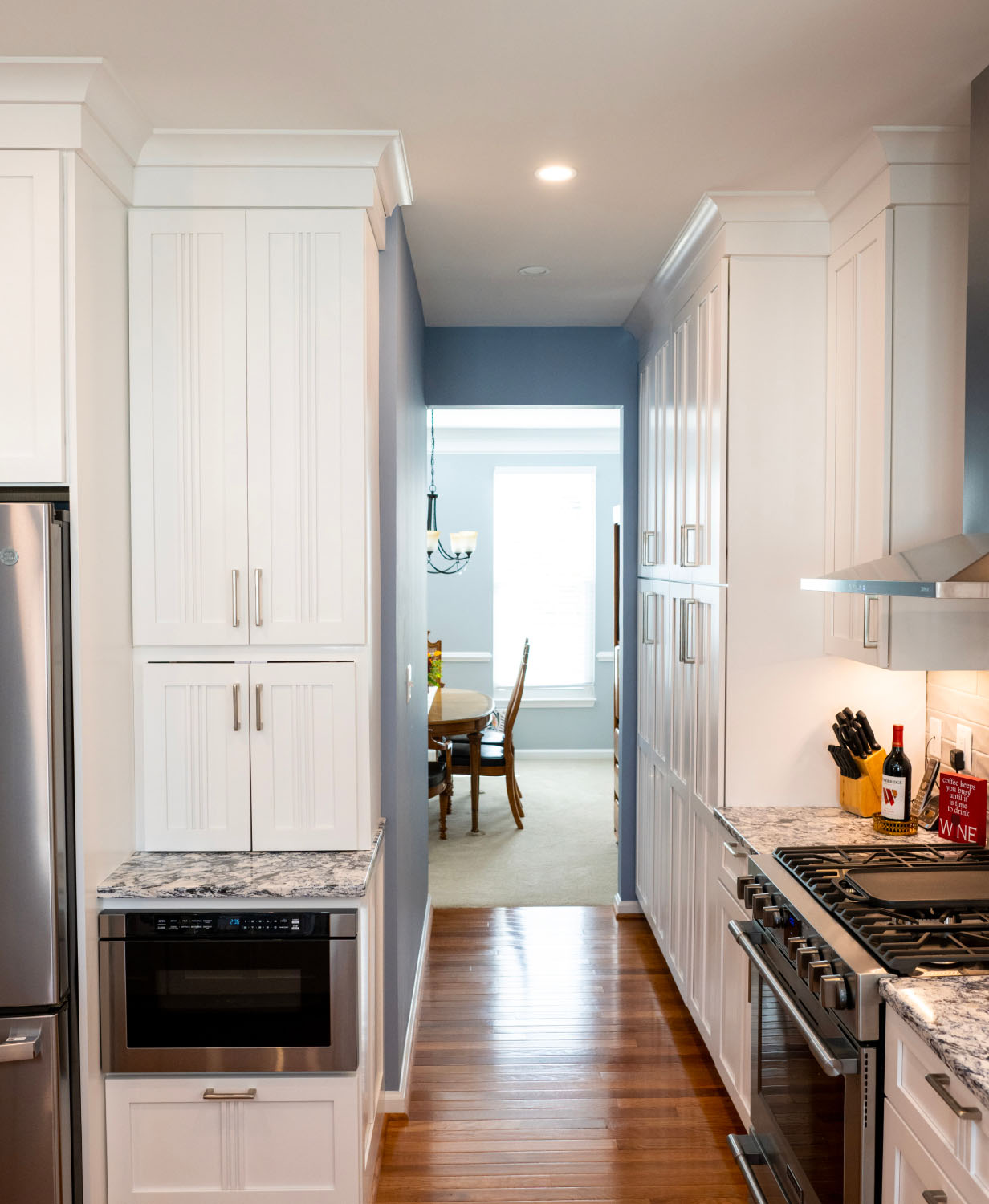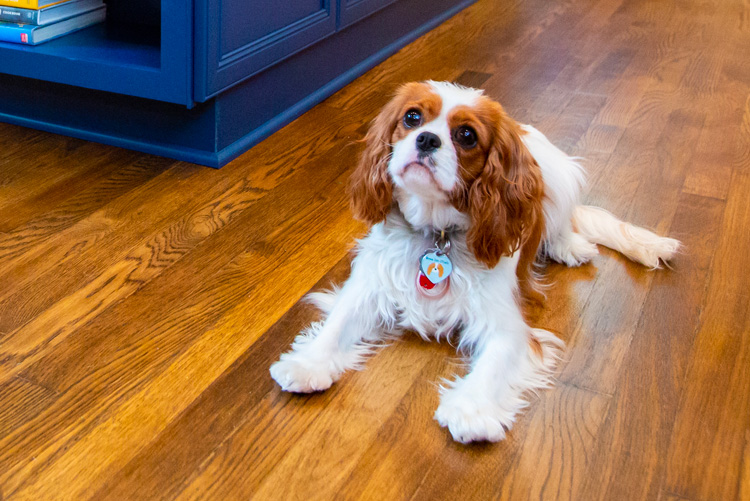 Ready to talk about a kitchen remodel?
No matter how far along you are with exploring options, reach out to us. We're happy to hear what you are looking for and share a bit about us, too, to see if we are a good fit.
Besides, how could you resist this puppy face? (This adorable pup is not included in remodels.)