An unfinished basement is a wealth of potential just waiting to be discovered — and by updating it, you can add value to your home. If you're thinking about remodeling yours, there are some things to consider before finishing a basement in Northern Virginia. 
1. Moisture Control and Waterproofing 
If you want to turn your basement into a livable space, moisture control is first considered. Basements are notorious for having moisture problems, so it's important to fix them before a remodeling project begins. This may include adding proper draining from your roof to keep water away from your foundation or waterproofing materials inside your basement. You may also need drains installed in your basement, so water has a place to go. Even if you think your basement is watertight, a professional must have it tested to ensure that it stays that way. The last thing you want is for moisture to ruin your finished space.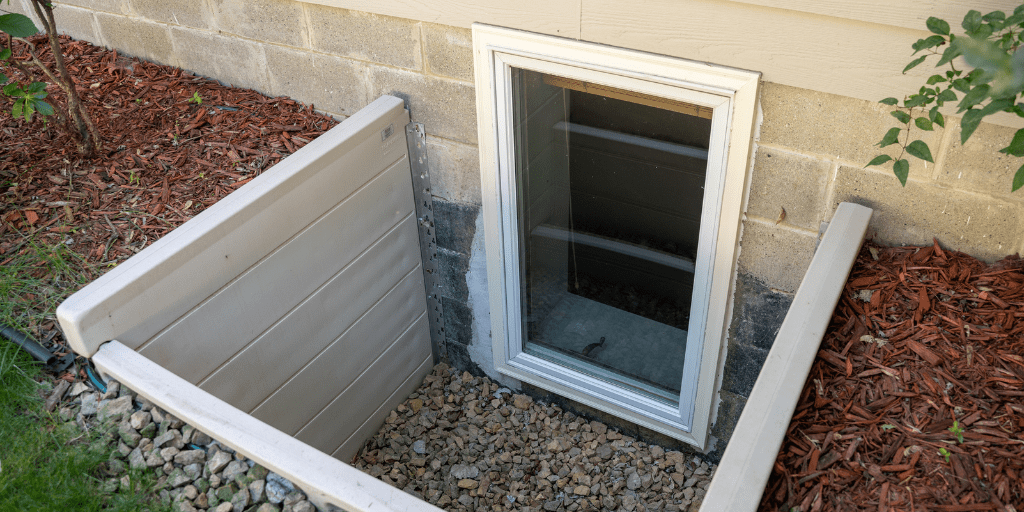 2. Building Code Requirements 
Building code requirements can vary greatly, but it's important to ensure that your basement remodel is up to code. The best way to ensure that you're doing things correctly is by hiring an experienced contractor to do the job. 
For example, if you're planning on adding a basement bedroom, you'll need to include an egress window. This window must meet the code requirements so it's large enough for a person to enter or exit in an emergency. A bedroom in the basement will add value if/when you go to sell your home, but without an egress window, a homeowner can not designate a bedroom within the finished basement. 
3. Access to Utilities 
An unfinished basement means easy access to mechanicals and pipes that will otherwise be tucked neatly behind drywall and ceilings. Before remodeling your basement, your contractor will review which mechanics are located there, so you can access them in the future. This is a crucial part of your basement project. Many Northern VA homes also have roughed-in plumbing in the basement, giving you options for creating a bathroom in your basement space. Your remodeling professional can determine if they can be used as is (often depending on the basement design) or if modifications need to be made.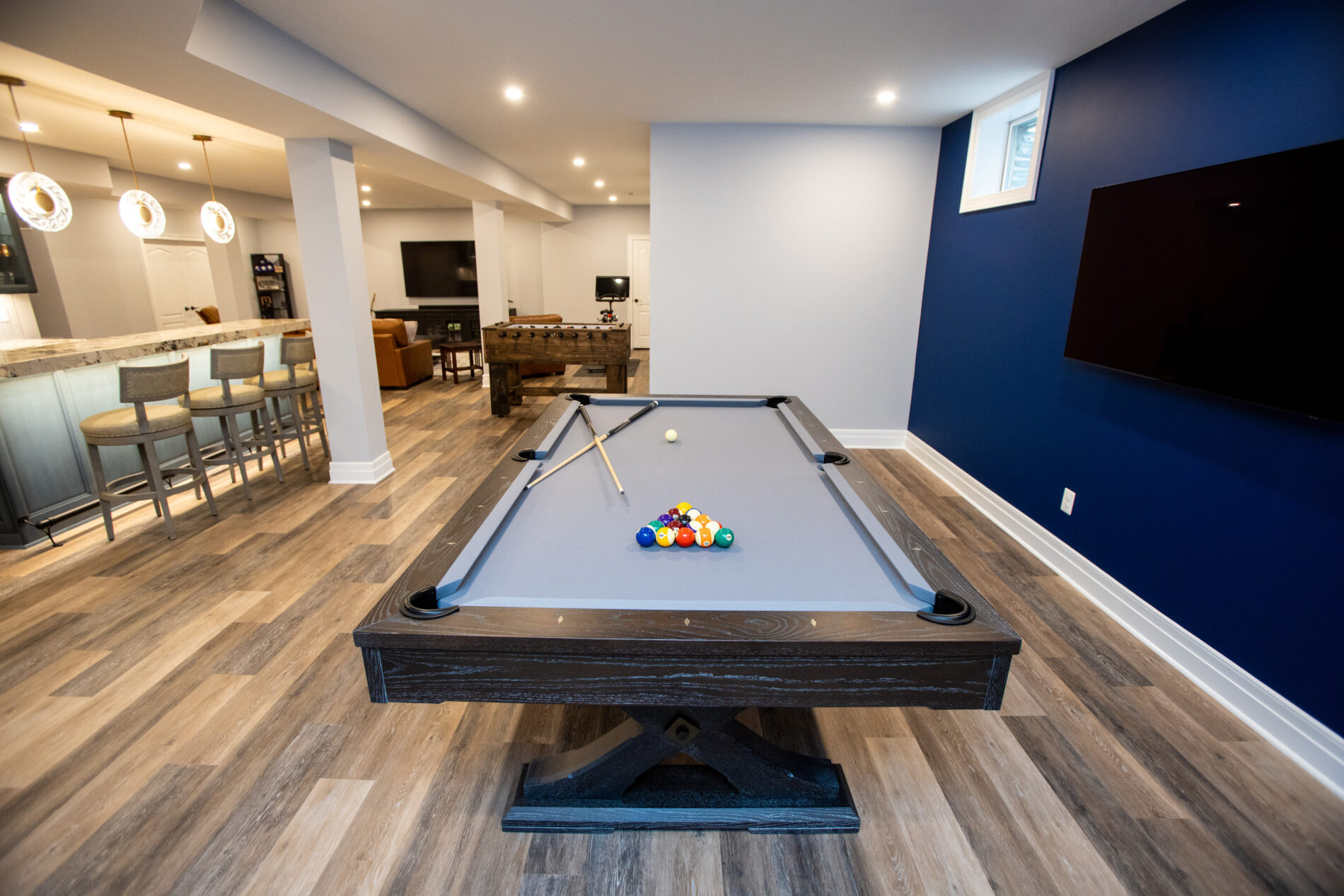 4. Design Considerations for Basement Remodeling 
Consider whether you'll want to include any large furniture or fixtures in your basement, such as a pool table, exercise equipment, or a large shower and tub. It's important to identify these items so they can be moved into your basement before any large openings are sealed. How do you get them inside? Usually through a large window or sliding door. Additionally, it's important to work with your remodeling team to design your space to accommodate these big pieces of furniture.
5. Lighting & What Kind 
Lighting adds character and ambiance to any space and often defines the room's intended use. Think about your lighting choices with a practical approach. Some areas, such as workshops and art studios, need bright light, while other spaces, like a wet bar or cozy lounge area, often enjoy a more subdued and dim lighting option. As you plan the design of your room, consider whether you'd like recessed lighting in the ceiling or other overhead lights.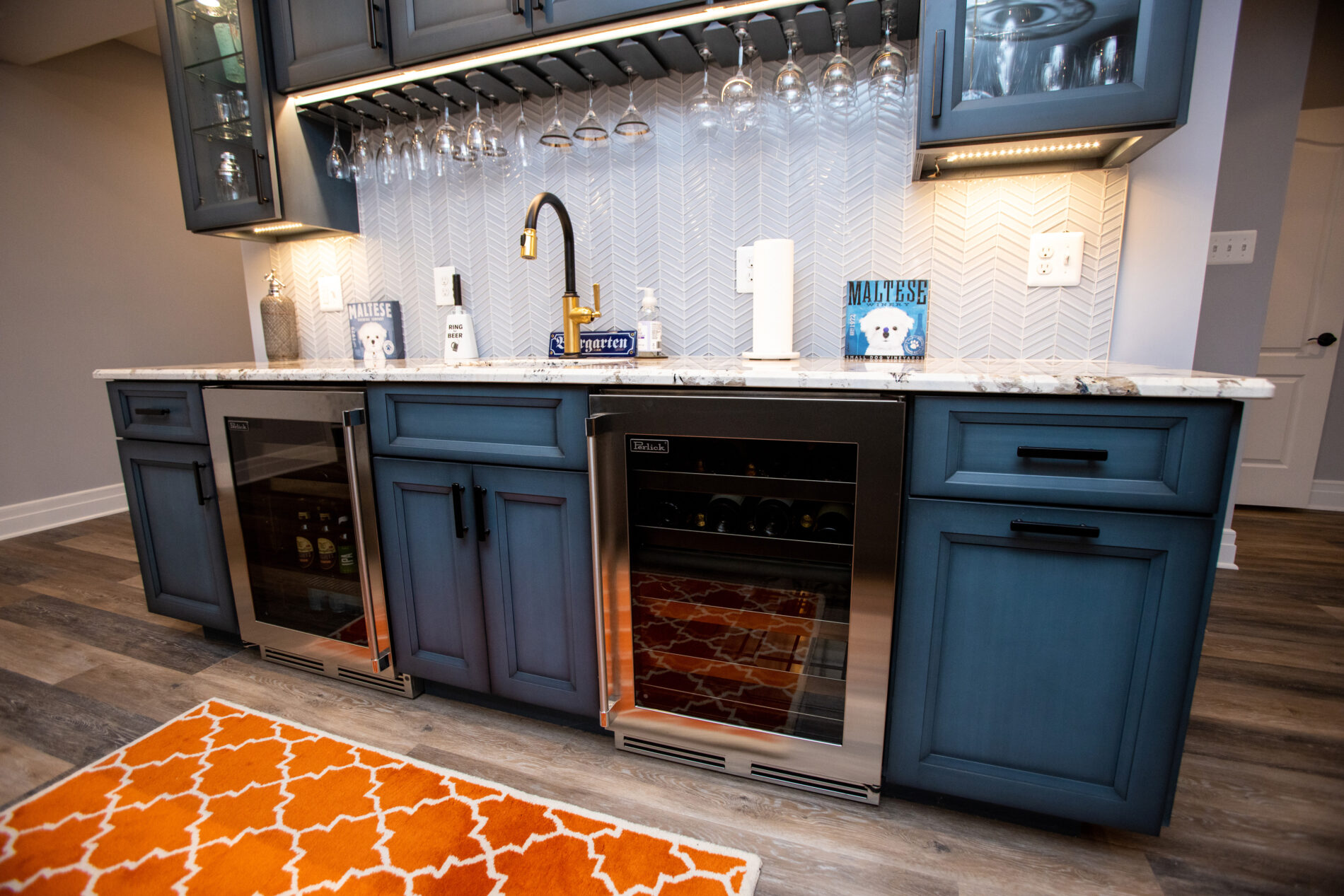 6. Kitchenette or Wet Bar 
Usually, adding a cooktop or stove to a basement is not an option. Your city will see this as a sign that your home is a multi-family unit. Instead, it may be best to forego adding a cooking appliance and instead focus on incorporating a sink, a fridge, and a microwave to create the perfect basement kitchenette.  
7. Sound Reduction 
If you plan to use your basement as a noisy space, consider adding sound-dampening insulation. You'll be happy you invested in sound reduction insulation when your basement becomes the gathering spot for rock band practices or chaotic playdates. Another good reason for sound reduction options is if you plan to install a state-of-the-art surround sound for movie nights. No matter what your basement is used for, you can send loud activities to the basement while the rest of your home remains peaceful.
8. Basement Storage 
Most homeowners would add more storage options if they could, and you can never have too much. When planning out your finished basement, think of creative ways to add storage options that help you stay organized throughout the year. This can include a designated holiday storage closet, a space to keep collectibles, craft supplies, or toys. This will make the rest of your house less cluttered.
 If you're considering finishing your basement but you don't know where to start, contact us today. Our experts at Northwoods Construction are here to help you every step of the way. We'll meet with you to design the perfect basement remodel, and our contractors will build the basement bedroom, kitchenette, or bonus room of your dreams.