Multiple room renovations – Are they worth it?
When we talk with customers, they will often lay out multi-year remodeling plans for their homes.
"First," they might say, "we want to remodel our kitchen. We'll take care of that over the next few months. The next year, we'd like to renovate the master bathroom. In three years, we expect we'll get around to finishing the basement."
We tend to offer the same advice for these customers – folks with a firm, multi-room remodeling plan. While it might seem prudent to spread the work throughout two, three, or five years, it's typically much more cost-efficient to take on multiple rooms simultaneously.
I know that as the owner of a remodeling company, I have a vested interest in advising people to do a larger project. However, again, as the owner of a remodeling company who knows the costs associated with running a business and the cost of remodeling, we find combining multiple projects into one larger project can save a fair amount of money.
So Why and Where are the Savings?
Design and selection process. Going with a designer for one trip to select tile for example, for 2 bathrooms and a kitchen saves paying for 3 separate trips with a designer to select tile. Then add in: plumbing fixture selection, countertop/sinktop selection, flooring section, and cabinet selection meetings and the time (which is code for money) saved is maybe 10 meetings – 5 selection meetings (for a multi-room project) vs 15 selection meetings for 3 separate projects.
Set-up/take-down/cleanup costs. There is a saving to do this for one project that might involve for example a kitchen + 2 bathrooms versus three separate remodeling projects (a kitchen, then a bathroom, then another bathroom)
Permits. We only need 1 building, plumbing, electrical and maybe HVAC permit for a multi-room project vs maybe 3 building, plumbing, electrical and HVAC permits for separate projects – you save by having 1 "set" of permits vs having each trade submit for permits 3 times (each trade charges for the cost of the permit plus their office time to prepare the application for each permit submission).
Debris removal. These days using a roll-off 15 cubic yard dumpster is the most cost-effective method to dispose of demolition debris for a remodeling project. These cost us roughly $465 plus a disposal weight charge (sometimes). For 3 separate projects, this is almost $1,400. For a kitchen plus 2 bathroom project, we would typically order (1) 30 cubic yard dumpster for roughly $525 + a possible weight charge. Savings is just shy of $1,000.
Special trades efficiency. Most of the special trades require the same number of "rough-in" trips whether they are coming for one bathroom or 2 plus a kitchen. So there can be pretty reasonable "trip" cost savings from special trades when there are multiple spaces being worked on at the same time.
Time on site. Every business has a certain amount of money it needs to bring in every day beyond material, labor and subcontractors just to keep the business functioning. This is generally referred to as "overhead." This "overhead" is generally the same for every day a project is active. An example might be this: Three separate projects, a kitchen, a bathroom and a master bathroom. In total, these projects might take 120 calendar days. However, if the projects are combined into one larger project where the kitchen, bathroom and master bathroom are all being worked on simultaneously the project might last 90 days. The savings is 30 days of overhead that does not need to be paid to the remodeling company because they have finished and are gone on to the next project. Reality check: most companies incur a bit more per day overhead in order to effectively execute a multi-room project. However, the cost savings of a shorter-duration project outweighs the small increase in daily overhead by a long shot.
Inflation. I hate mentioning this – but the reality is that nothing seems to get cheaper from one year to the next.
Bottom line: When we calculate individual projects versus grouping them into one big project, we see the savings being at least 10-12% (of the separate projects simply added together to arrive at a combined price).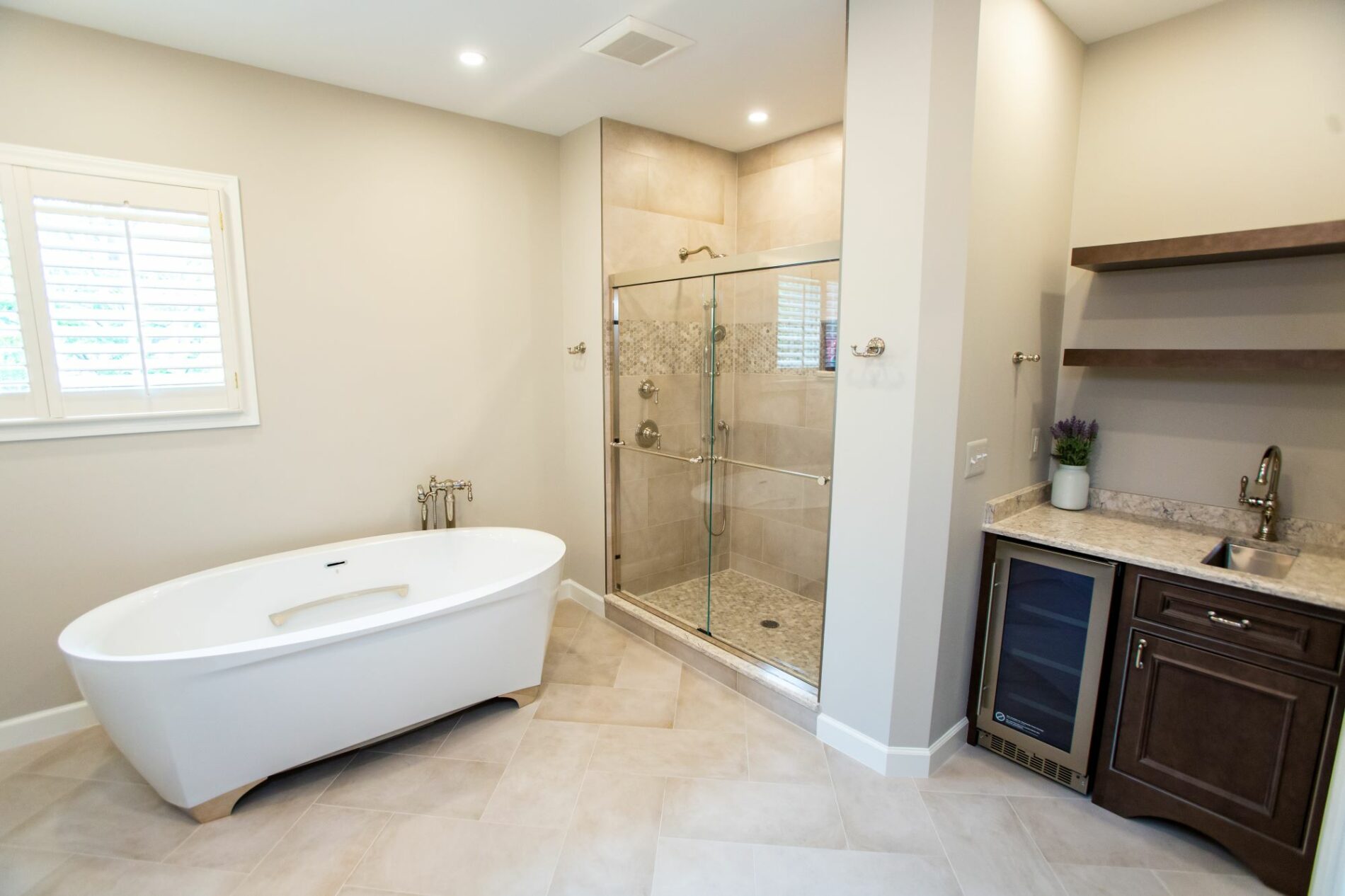 Multiple Room Renovations: Fixed Costs and Efficiency
All projects have certain fixed costs – no matter the project size. These costs include:
Permits
Labor time to secure permits
Construction debris receptacles
Inspection cycles
Familiarization meeting/site visit by our team
Portable toilet facilities
When you take on, for example, three room renovations separately, we still have fixed costs for each renovation. We have to acquire separate permits for each project. We need separate garbage receptacles every time, separate site familiarization meetings, and separate dust/floor protection. We also go through the inspection cycles three times.
When you combine projects, however, you only need one set of permits, one inspection cycle, one site familiarization meeting, one dust/floor protection setup, and one set of trash receptacles and toilets. Already, this consolidation helps you save money, but it's not the only source of savings.
In a consolidated, multiple rooms project, a great deal of work may be performed in parallel. We can have a contractor installing tile in one bathroom, a worker painting in another room, and a project leader coordinating hardwood floor installation throughout the house – all at the same time.
Ultimately, the most significant savings from doing multiple room renovations at once is that the labor is performed in parallel. In addition, by having multiple people working at different parts of a home, job resources may be pooled and coordinated toward one completion date with optimal efficiency.
We've found that many customers seek to remodel their kitchen and several bathrooms at the same time, once they understand these advantages – and they can save money by doing so.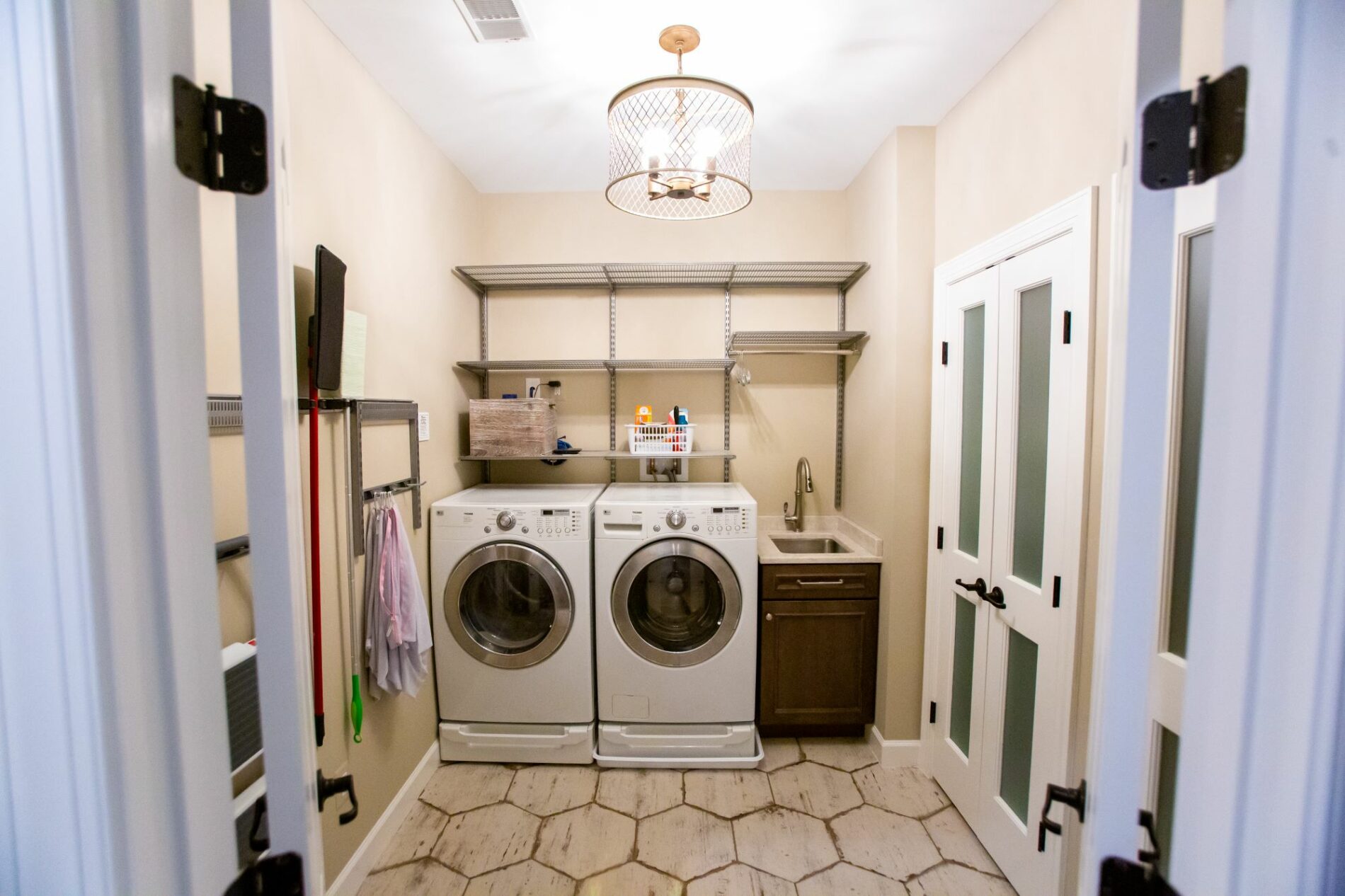 Multiple Rooms: Saving Time and Money
Not long ago, we had a multi-room project where we remodeled a customer's kitchen, master bathroom, hall bathroom, and powder room and dining room, all with very nice finishes. If these had been separate projects – each conducted a year apart – they likely would have totaled well over $200,000. However, when we consolidated the projects, we could drive costs down to about $20,000. These are serious savings: perhaps enough to remodel another bathroom or take an extended vacation away from the remodeling action.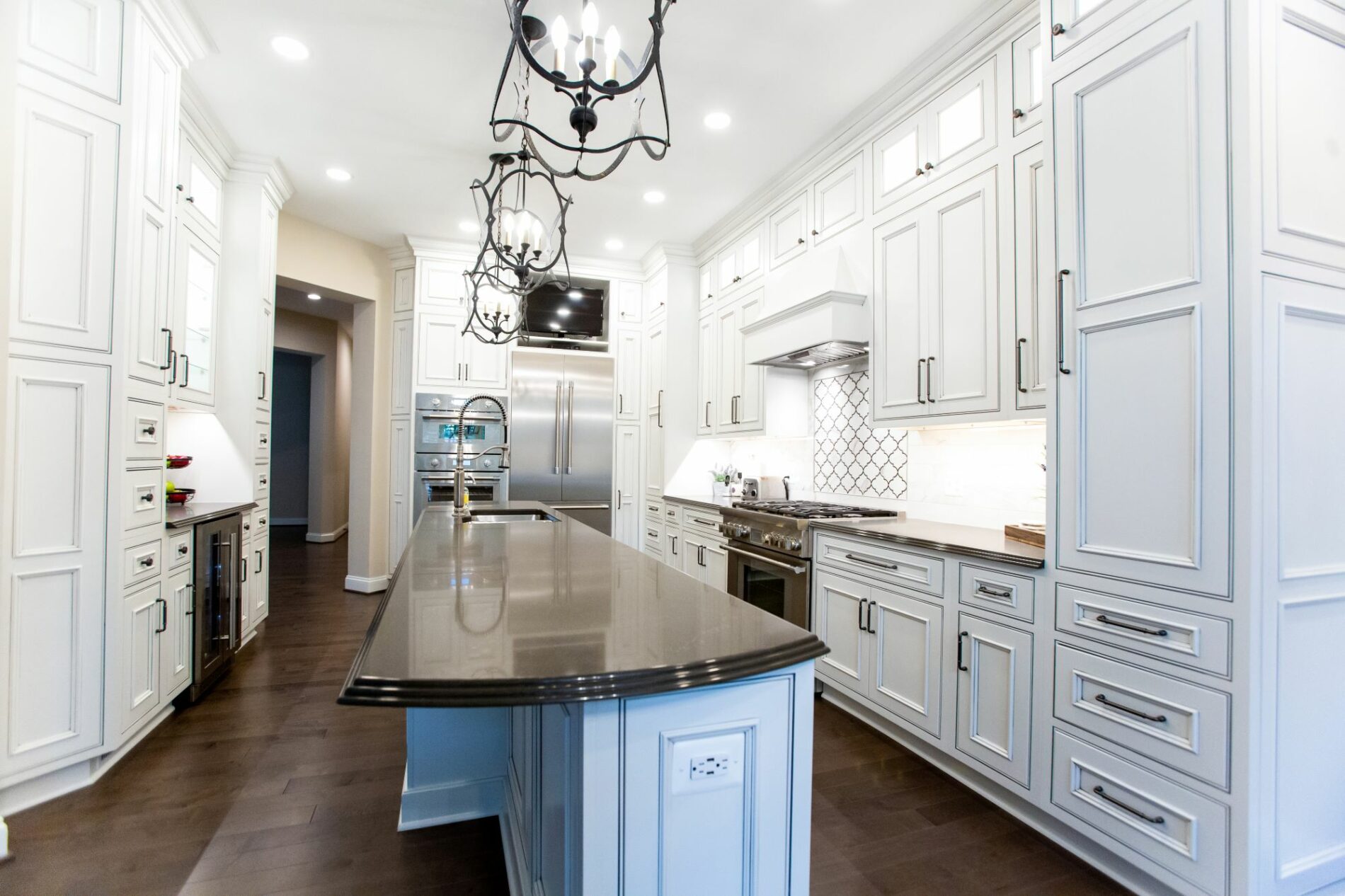 Multi-Room Hesitations
When customers consider whether to consolidate their renovation project, one of their most common hesitations is turning a large portion of their whole house into a construction site, and we understand the hesitation. But, consolidation of remodeling projects can also often have significant advantages. Three room remodel projects might take twelve weeks total when conducted one at a time but may be condensed to eight or nine weeks when performed in parallel. Overall, this approach will actually take less time and allow clients to enjoy their fully remodeled homes more quickly and at less cost.
If you're planning to remodel multiple rooms of your home, we strongly recommend exploring how these remodeling projects can be consolidated. After talking with us, many clients find that they can achieve their renovation goals at less cost than expected – and make the most of their homes sooner.
Hopefully, you'll find this information useful. Feel free to email me if you have questions. – Bob