Life changes and family circumstances can make you wonder whether it's time to start looking for a new home to meet your family's needs. This can be especially difficult if you love your house, neighborhood, or community. In many cases, you can build an addition that makes it possible to stay in your current home while ensuring that it's got the features and spaces your family needs.
Let's look at signs it's time for a home addition.
1. You Want to Age-In-Place
When you purchased your home, you may have thought, "We'll move when the kids are out of college, and we are ready to retire." Our area has a lot to offer so we see people deciding to stay in their current home and "Age in Place." It's smart to think about the future, and there are several ways you can upgrade your home so it continues to meet your needs. As we age, mobility becomes more challenging, and an upstairs bedroom may no longer be an option. If you want to be able to enjoy first-floor living, consider adding a bedroom and bathroom to the ground floor of your home so you can age-in-place gracefully. This is a much easier and more comfortable solution than moving to a new home and into an unfamiliar neighborhood.
2. You've Outgrown Your Home
With the addition of new babies and growing teenagers, many homeowners find themselves growing out of their current home. Often, at this point, you may have deep roots in your neighborhood and community, and you're reluctant to pull your children from their current schools. Homeowners may also outgrow their space as their children marry and have their own family. If you love your home and community, consider adding to your current home so it has all the space your family needs.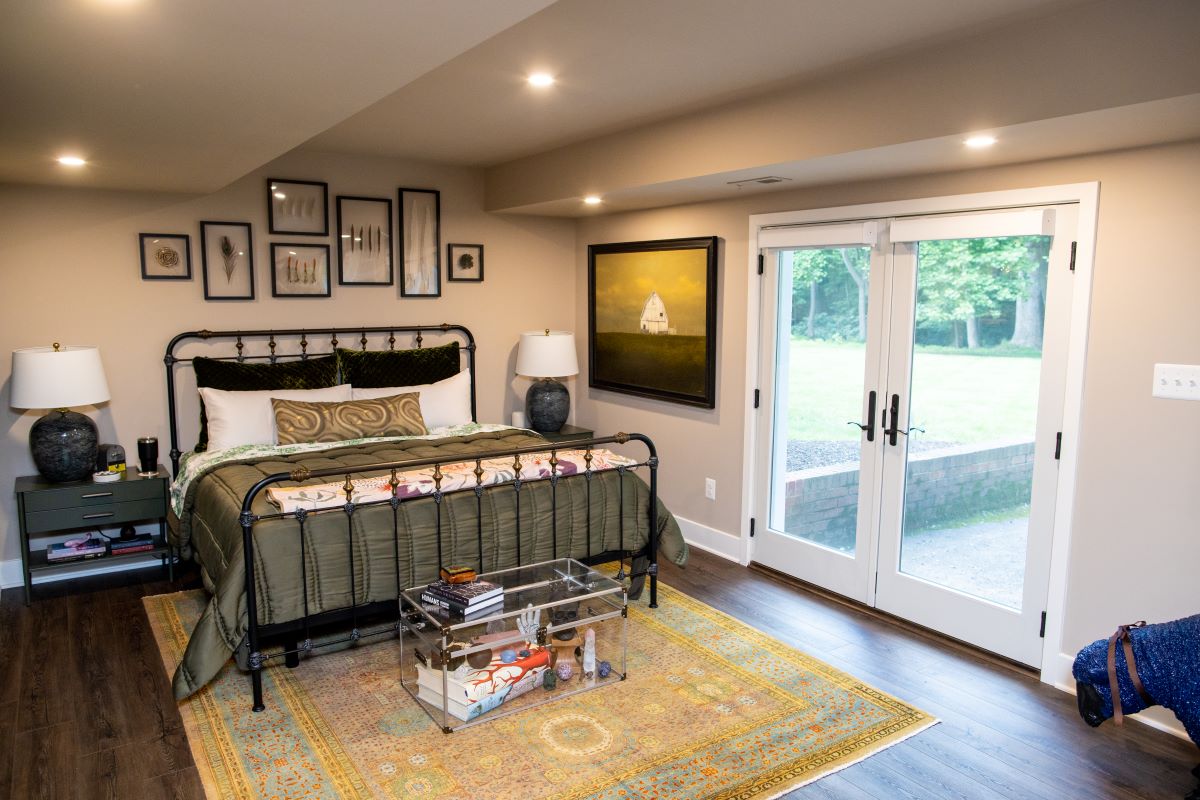 3. Your Older Family Member Is Moving In
When it makes sense for your mom, dad, or another family member to move into your home, it's important to have enough space for everyone to live independently. An in-law suite can be added on to your home so your loved one can have their own private space while remaining close enough for you to provide assistance. This offers the best of both worlds, where family members can live together, but they also have their privacy and elbow room.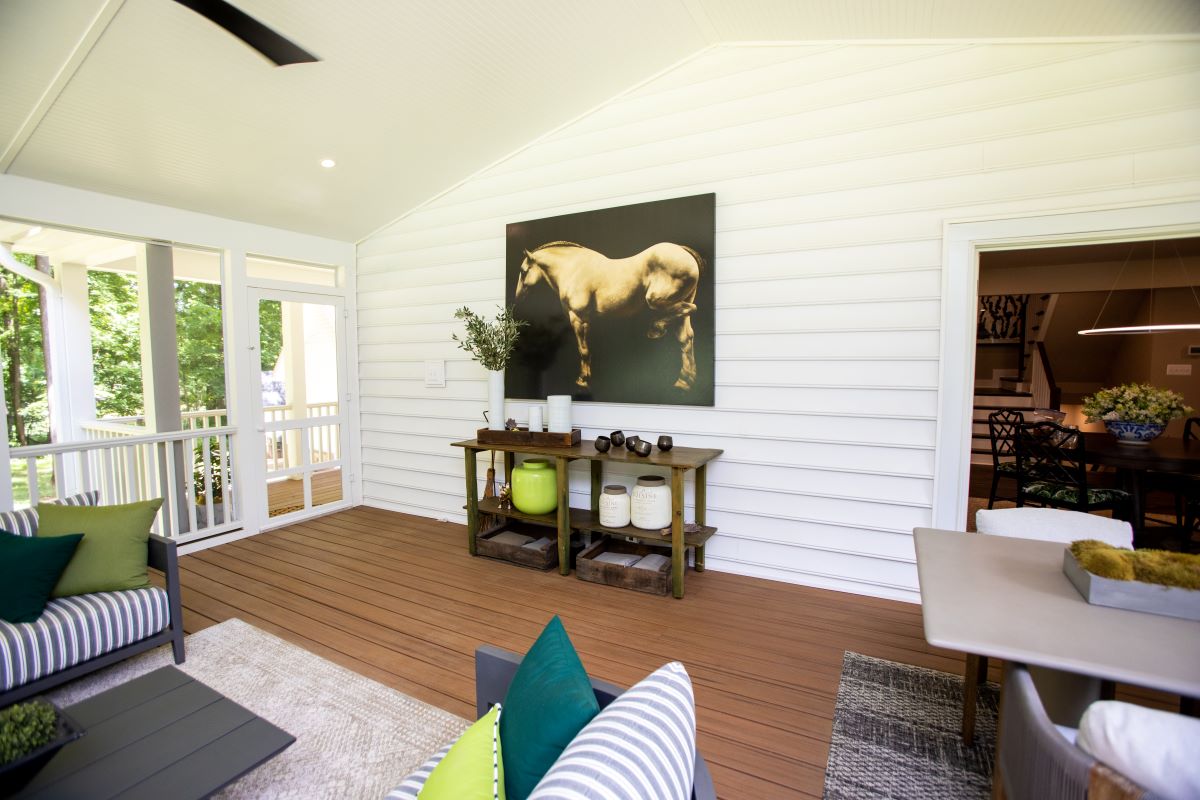 4. You Want to Enjoy the Outdoors More
Adding a screened-in porch or four seasons room is the perfect solution for people who love the outdoors but don't want to be fully immersed in it. Bugs, pollen, rain, and humidity are unfortunate realities of living in Northern Virginia, which makes it challenging to want to be outside, let alone relax. A screened-in porch will allow you to enjoy the outdoors without the hassle of bugs while a four seasons room will allow you to enjoy nature's numerous mental health benefits while sitting in a climate-controlled space.
5. You Work Remotely
As remote or hybrid work becomes the norm for most businesses, many people choose to create permanent office spaces in their homes. Unfortunately, it can be difficult to find a quiet place that can be designated for Zoom calls and collaborative meetings. Most homes have underutilized spaces that are perfect for office additions. Above an attached garage, for example, you can take advantage of underutilized space to design your dream home office. This space can also be custom designed as a guest suite for visitors.
6. You Want to Accommodate Long-term Guests
Here in the metro Washington, D.C. area, we often see homeowners who have family visiting for an extended time—often coming for a few months or more. If you have family members who live afar, creating a guest suite can make it much easier for them to visit. Your friends and loved ones will appreciate having a private space that accommodates their needs while they're away from home, and they'll be close enough to spend plenty of quality time with you and your family.
7. Returning Kids With Families
We have worked for many families for years (decades actually). Many expected to downsize once the kids married and started their own families, but we've actually seen the opposite trend. What we hear from many families is, "Our kids are grown they have their own families and our house is still the center of activity/holidays, but we can't accommodate our kids with their spouses and children. We need more space for all the birthdays and holidays." So naturally a room addition is a common option. Reconfiguring the interior is, of course, an option also.
It's wise to always keep in mind the future of your home, even if you don't plan on selling it anytime soon. Home additions can increase the value of your property, and upgrades will make it far easier to sell when it's time. This is especially true if your home is older or on the smaller side where it would clearly benefit from a home addition to increase the square footage. So go ahead and make upgrades now, so you can enjoy the fruits of your labor until you're ready to sell.
Our experience has shown that there are a lot of families looking for homes with aging in place accommodations, home office, in-law suite, outdoor living, and space that can accommodate large family gatherings. So if you decide to make one these upgrades your home you are likely improving its' value and salability.
Northwood Construction Can Build Your Home Addition
At Northwood Construction, we believe it's important that you feel comfortable with the contractor you've hired, which is why every project has a dedicated project manager. Contact us today if you're interested in building an addition to your current home. Our staff is happy to answer your questions and make your dream space a reality.