There are many things to consider when it comes to planning a home remodel, budget being one that comes to the top of mind. A renovation project can require a big budget, and it's important to know what you're getting yourself into. Many people's visions for their homes are bigger than their wallets, and it's easy to get caught up in the excitement of possibilities without considering the bottom line. When you're ready to start your renovation, there are steps you can take with your home remodel budget so that you plan and execute the perfect home improvement project that will bring you joy for years to come. 
Step One: Research: How Much Does It Cost?
Before contacting companies for estimates, gain the knowledge that will help you make informed decisions by researching. You can find detailed information on the estimated cost of materials, which may help you narrow down your options. Take advantage of resources specific to Northern Virginia, like the Remodeling Cost Guide provided by Northwood Construction. This will allow you to set a plan around timelines and project priorities. When deciding on your home renovation budget, looking at the scope of work per room can be easier and more affordable and help you decide where you want to begin. To set a realistic budget, become familiar with the difference between mid-range and high-end remodeling projects. Remember, it's always easier to scale down a project than to add to it once the wheels are set in motion.
Step Two: Know Your Contractor
Knowing what you want from your contractor will set you in the right direction and help you decide how many different contractors you want to involve. At Northwood Construction, we are a design build remodeling company, which means that we design, plan, engineer, and build all our projects from start to finish. Perhaps you're looking for a one-stop, comprehensive shop that can do all the work for you, like us, or maybe you're looking to want a specific architect to design your concept, and you need to go to someone else for materials and labor. It's best to know the services you're looking for to seek out the proper support team.
When you've decided on the scope of your project and who you want to involve in bringing your vision to life, we encourage you to research the firms themselves. You can learn a lot about a remodeling company by following them on social media, looking at their portfolio on their website, and reading through online reviews. You can easily discover if the project you have in mind matches the types of projects that they do. Once you decide on the companies you want to contact, have an initial conversation with them and assess how comfortable you feel when discussing your remodel. Are they interested in your design? Are they difficult to get a hold of? Are they providing a timeline that is realistic and aligns with your needs? The answers to these questions will help you determine who you want on your team.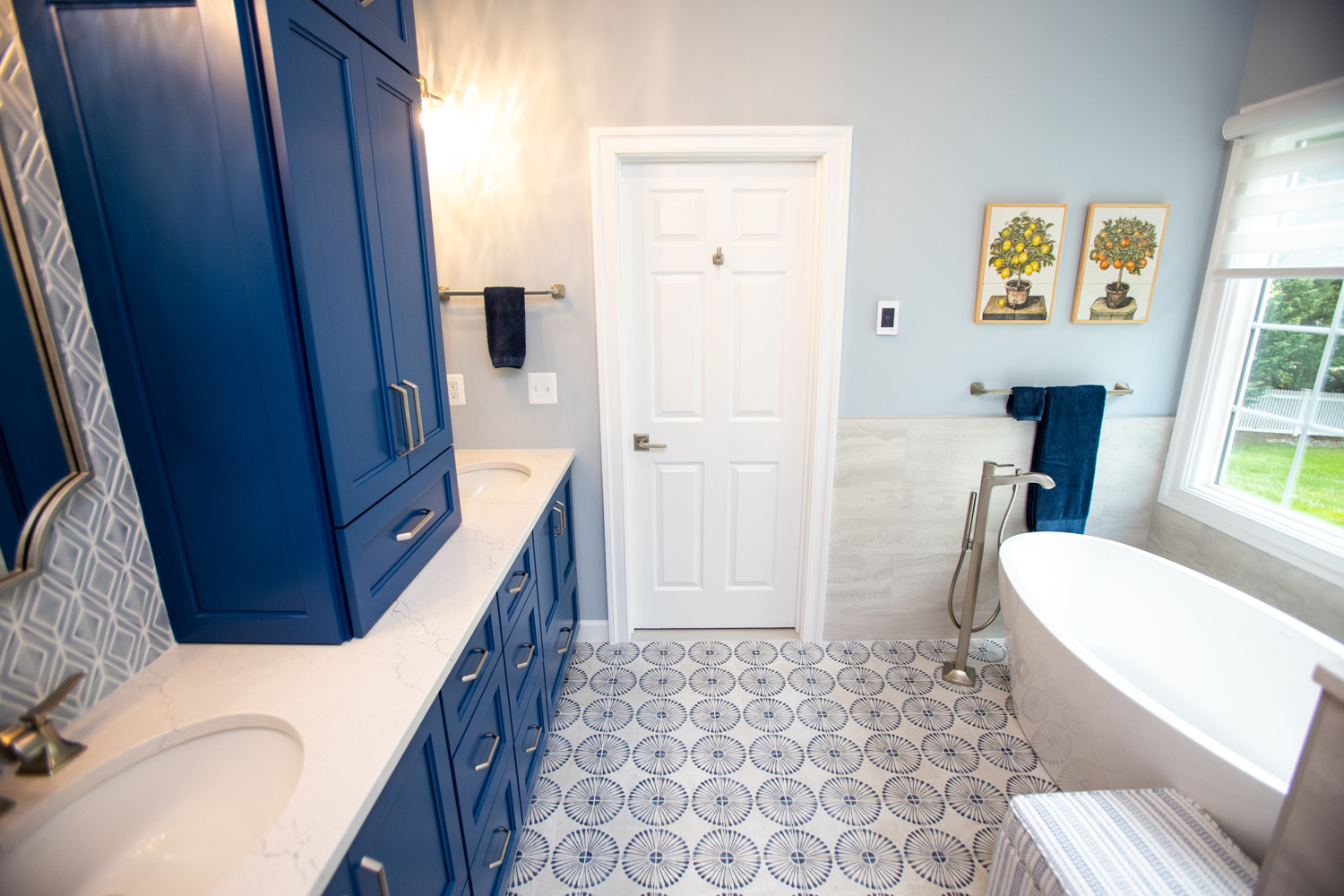 Step Three: Create a Detailed Remodeling Timeline & Beyond
You don't want to just think about the project timeline; it's also important to consider your long-term life plans. How long do you think you'll live in your home, and what are you looking to get out of it? What's motivating you to upgrade your home? Do you want to sell, or are you trying to improve the functionality and enjoyment of your space? Do you want to impress visitors with a fully upgraded kitchen, or do you want to invest in a luxurious bathroom so every day feels like a trip to the spa? You may opt for more personalized and deluxe features if you plan to stay in your home for a long time. For people planning to aging in place, a remodel with accessibility features will be worth the money you spend now.
Step Four: The Home Renovation Budget
Once you understand how much it will cost to remodel a house, it's time to set a budget and determine how you will pay for your remodeling project. Will you get a home equity line of credit (HELOC) or another loan? Do you need to involve your broker to cash out investments or sell stocks? Are you financially comfortable paying for everything upfront and in cash? If you have other major expenses from your income stream, such as a kid's college tuition or any medical procedures, consider how a home renovation can fit into your lifestyle. It's all about knowing your financial situation so that you can make the right decision for you.
Be realistic about what it will cost to have exactly what you want. Unexpected costs could arise if the contractor discovers issues once demolition begins, which is why financial experts recommend adding about 20% to your budget for unforeseen expenses. Having said that, your remodeling professional will talk to you about what variables exist before the project starts so you can plan accordingly.
At Northwood Construction, we understand people want to know that what they're investing in is manageable and worthwhile. Do you have a project in mind? Get in touch with one of our team members today. We can discuss all the options with you and set a realistic home remodel budget for your project.