An unfinished basement is a blank canvas that can be remodeled to suit all kinds of needs. Gone are the days of dark, smelly basements used only for forgotten holiday storage bins. From unique hobbies to extra living space, a basement's upgrade potential is nearly endless. Here are some fantastic basement remodel ideas to transform your unfinished basement in Northern Virginia. 
1. Home Theater
With fewer windows and less natural light, a basement is the perfect place to create a media room or home theater. Paint the walls a dark grey or matte black, furnish your space with plush recliners, and finish the room with a large projection screen for easy viewing. 
2. Workout Space
Home gyms have gained popularity over recent years, and your basement is a fantastic place to create your dream workout space. Furnish your personalized workout area with your free weights, your treadmill or exercise bike, and a flat-screen TV, and you're all set. Best of all, basements are typically cooler than the rest of the house, creating a comfortable environment for working up a sweat.
3. Designated Kid Zone
Kids take up a lot of space, and it's hard to find a place for all their favorite toys. Create a brightly colored kid zone in your basement with ample space for your children to play or design a teen-friendly hangout where they can play video games and watch TV with friends. This is especially nice knowing that your house is the place where the teens like to hang out. It allows you to know who your kids' friends are.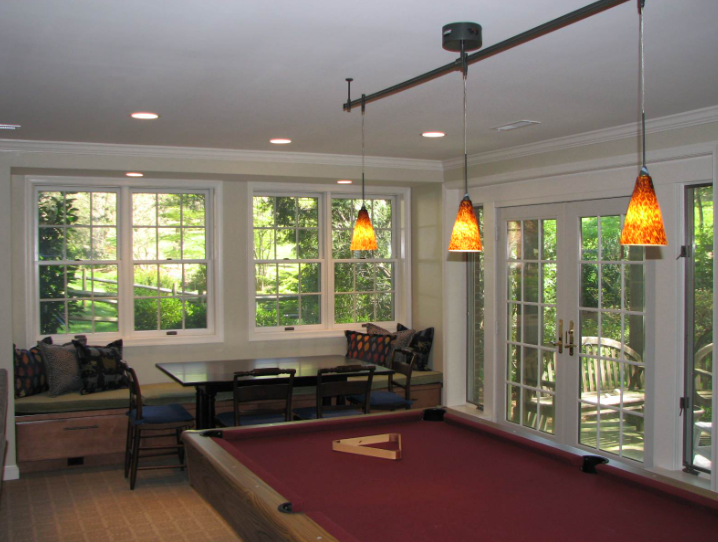 4. In-Law Suite
Many homeowners choose to create an in-law suite in their basements for family members to use. This provides an alternative to an assisted living facility by caring for your family members at home. An in-law suite allows you to keep your loved ones close, but it also gives them the privacy they need to live as independently as possible. A professional remodeling firm, like us, knows all the local regulations required for creating a functional and safe in-law suite. This includes the installation of a basement kitchenette.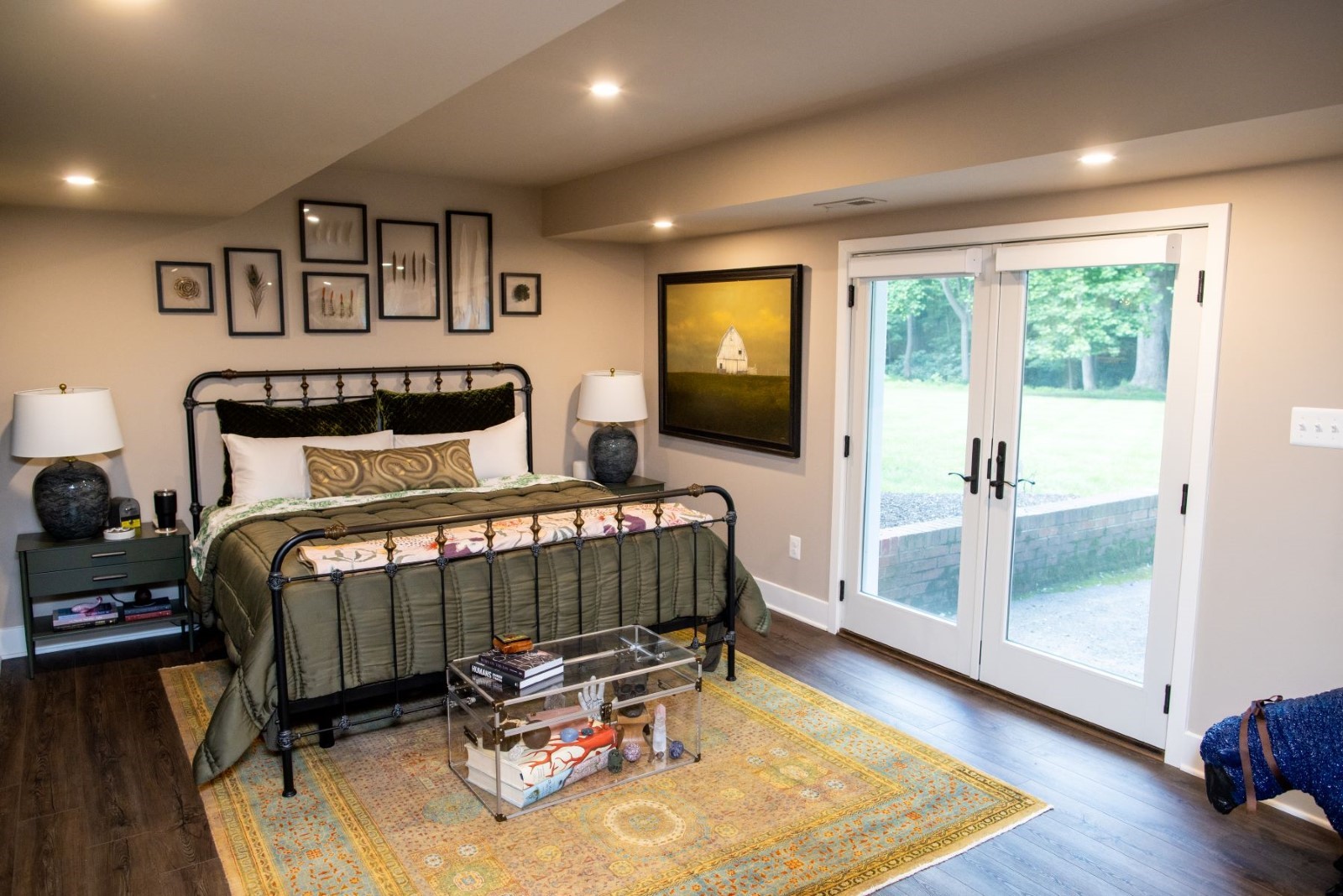 5. Guest Wing
Many people in Northern Virginia and the Metro DC area have loved ones and friends who live very far away. Instead of expecting them to stay in a hotel, you can transform your basement into a guest wing. This basement living area, complete with a bathroom and bedroom, is the perfect way to make guests feel welcomed and comfortable when they visit long-term. Whether it's an extended stay or a holiday celebration, your guests will appreciate the privacy and space to relax while they're far from home.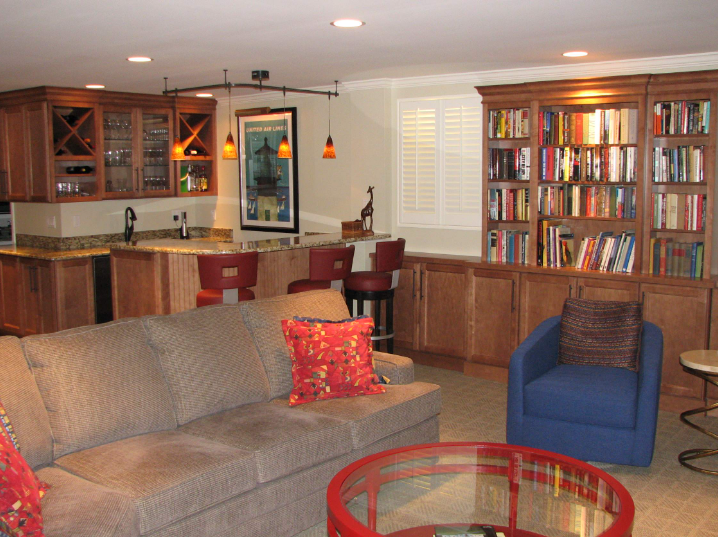 6. Entertainment Space
A basement is an ideal area for creating an entertainment space that meets your needs and personal preferences. Let your imagination run wild with the possibilities. Consider creating a lively sports bar-themed space, complete with a pool table, leather couches, and flat-screen TVs, or give your basement a fun vibe by installing a wet bar, low lighting and a wine fridge. No matter your preferences, you can transform your basement into the perfect entertainment space reflecting your style. 
7. Home Office
As more people continue to work remotely (at least some of the time), many homeowners are looking for ways to create an office space in their homes. A basement is perfectly located to provide a quiet area that's removed from the rest of the home, where you can store office supplies and have uninterrupted Zoom meetings throughout your working hours. Install a fridge, microwave, and a nice, cozy couch; you'll never want to leave. 
8. Library, Music Room, or Hobby Space
An unfinished basement can be transformed to create the perfect space to pursue your unique interests. From a cozy library to a practice space for your instrument of choice, we can help you design an area that suits you best. Many homeowners choose to designate their basements as a hobby space, providing the perfect environment to sew, paint, sculpt, build model airplanes, or display their prized collections. Your unfinished basement offers the perfect blank canvas to create your dream hobby space.
Northwood Construction is here to help make your dreams a reality. Together, we'll brainstorm basement remodel ideas and will remodel your basement into a one-of-a-kind functional space that meets your unique needs. We'd be happy to answer your questions if you'd like to learn more about our design and building processes. Contact us today.