Your home is a valuable investment, and selecting home renovations that add value can greatly impact your home's resale value and enhance your family's daily life. Let's explore some of the top home renovations that can provide the greatest benefits.
1. Kitchen Remodeling Projects
Remodeling your kitchen is a highly sought-after home improvement project for a variety of reasons. The kitchen has always been considered the center of the home, and a vibrant and welcoming atmosphere provides the perfect setting to congregate with loved ones over meals and drinks. Redesigning the layout can enhance the functionality of the space, making it more conducive to hosting gatherings or simply everyday tasks like completing homework or having breakfast before school.
Adding new cabinets, countertops and new kitchen flooring, like hardwood floors, will give it a fresh look, but an improved organization can provide better control over the space—thus, enhancing your enjoyment.
Consider upgrading your appliances to energy-efficient models to simplify your nightly family dinners or host memorable holiday gatherings with your loved ones. When imaging your kitchen remodel, you may opt for one or more, of these kitchen features:
Built-in ice makers
Wine or beverage fridges
Microwave drawers
Induction cooking
In-counter outlets
Filtered water at the sink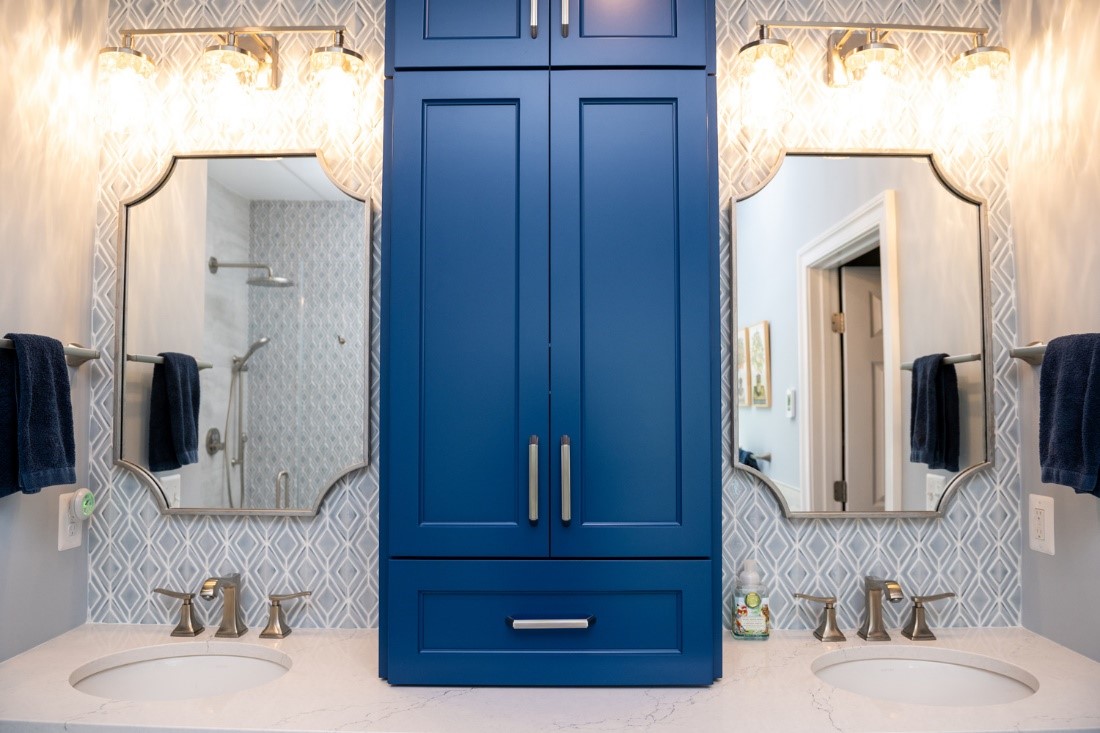 2. Bathroom Remodel
A bathroom remodel is another popular home renovation project that can add value to your home. Fresh and inviting bathrooms increase the overall appeal of the entire house and may even make you never want to leave! Plus, with several luxurious features available in today's market – such as large soaking tubs, rainfall showers, heated flooring and intricate tile designs– a bathroom remodel can add a personal touch and comfort to the living space.
When planning your bathroom renovation, consider adding:
Heated floors and towel racks
New cabinetry with updated hardware and drawers specifically designed for holding products
A double-sink vanity
A luxurious shower or tub with tile detailing for a personalized look
Updated lighting fixtures, including a statement fixture like a chandelier
3. Basement Remodel
Your unfinished basement is a blank canvas with limitless ideas for added value, and while it's not a home addition per se, it is one of the most beneficial home improvements you can make. From creating an additional living space to utilizing it as a game or playroom for your children, there are so many reasons why to finish a basement.
Basement remodeling is fairly cost-effective, especially when you compare it to the price of adding a home addition. Additionally, a typical finished basement in a Colonial-style home can add up to 35% more living space. Some of the best features for your finished basement include:
Extra bedroom or office space
Family room
Craft room or shop
Home gym
Home theater or gaming area
Custom built-in shelving
Space for a mini bar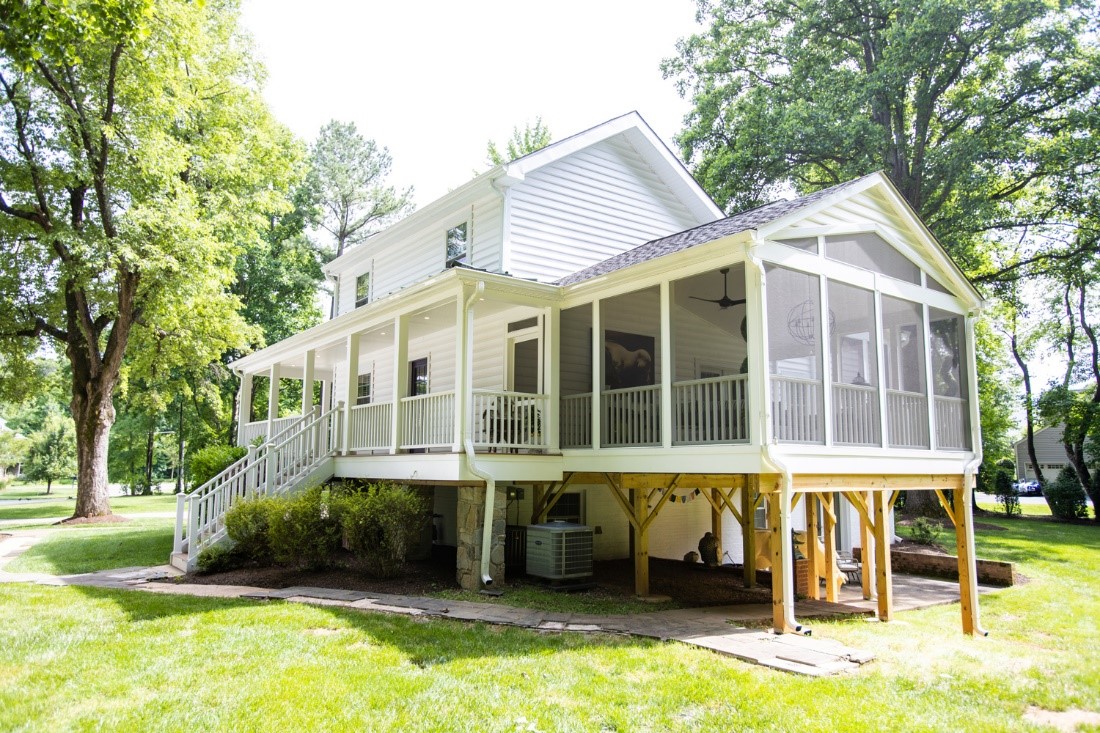 4. Home Addition
A home addition instantly increases the resale value of your home because it adds square footage to your existing space. As your family grows, you may find yourselves cramped for space, and an addition is the best solution. Adding an extra bedroom or bathroom allows your family to stay in the neighborhood they love without sacrificing space; in many ways, this is far less stressful than packing up and moving to a new place. Other options for an addition include a second story addition over the garage and an in-law suite.
5. Four-Seasons Room
If you want more space, one of the best home improvements to make is adding four-seasons room. A four-seasons room is a great way to bring the outdoors inside. It allows you to enjoy nature and its beauty year-round without bugs, humidity and pollen, which are often the biggest detractors of a sunroom in Northern Virginia. Plus, you can easily control the temperature with just a few clicks of a button.
Some features to consider for your four-seasons room include:
Large windows and screens to create open views
Ceiling fans that provide ventilation and air circulation
Heat lamps or electric fireplaces for added warmth on those chilly days
Remote-controlled shades or window treatments
6. Energy-Efficient Upgrades
Several energy-efficient upgrades make sense for homes here in Virginia. Most often, attic insulation is at the top of the list when it comes to cost vs. value return on investment (ROI). Another way to create a more efficient home is by installing new windows and doors. With updated windows and doors and better insulation, you'll see a significant monthly drop in energy bills. Best of all, new windows and doors will add curb appeal, instantly adding value to your home.
At Northwood Construction, we are committed to caring for your home as if it were ours. Whether you want to enhance your living space or remodel it for an eventual sale, our goal is to deliver a beautiful and functional remodeled home with minimal disruption. If you're ready to start your home renovation project, contact us today. We'd be honored to help you design and execute your remodeling project.