Now is a great time to start your remodeling project, as some unique home features can be designed with you in mind. At Northwood Construction, we've been working on highly customized remodeling projects that would benefit any homeowner. So whether you're looking to improve the functionality of your space, or crave certain features that your home lacks, here are some of our favorite things we're seeing in the remodeling world today.
Elevators
 There are endless benefits to incorporating an elevator in your home. Apart from providing a comfortable ride from one story to another, it indeed increases the accessibility of your entire home in the long run. Furthermore, when planning for the possibility of aging-in-place needs in the future, elevators can eliminate the risk of a fall from the stairs, which is especially important for young children and the elderly. Also, elevators will help transport heavy objects between floors, including groceries, laundry, luggage, packages, and furniture. 
Spiral Staircases
 As home remodeling experts, our Northwood team has encountered some unique situations that require custom solutions. For example, one of our favorite remodeling elements is the addition of a helix, or spiral, staircase in spaces where a traditional staircase would not work.
Recently we utilized a spiral staircase on the exterior of a home during a kitchen addition because there was limited space within. The family wanted easy access to their outdoor living space, which was a story below, and there were limitations due to the yard's layout. Our team designed a spiral staircase from the kitchen deck above to the patio and pool area below. We also added Trex decking to the tread of the stairs so that it was safer for wet feet.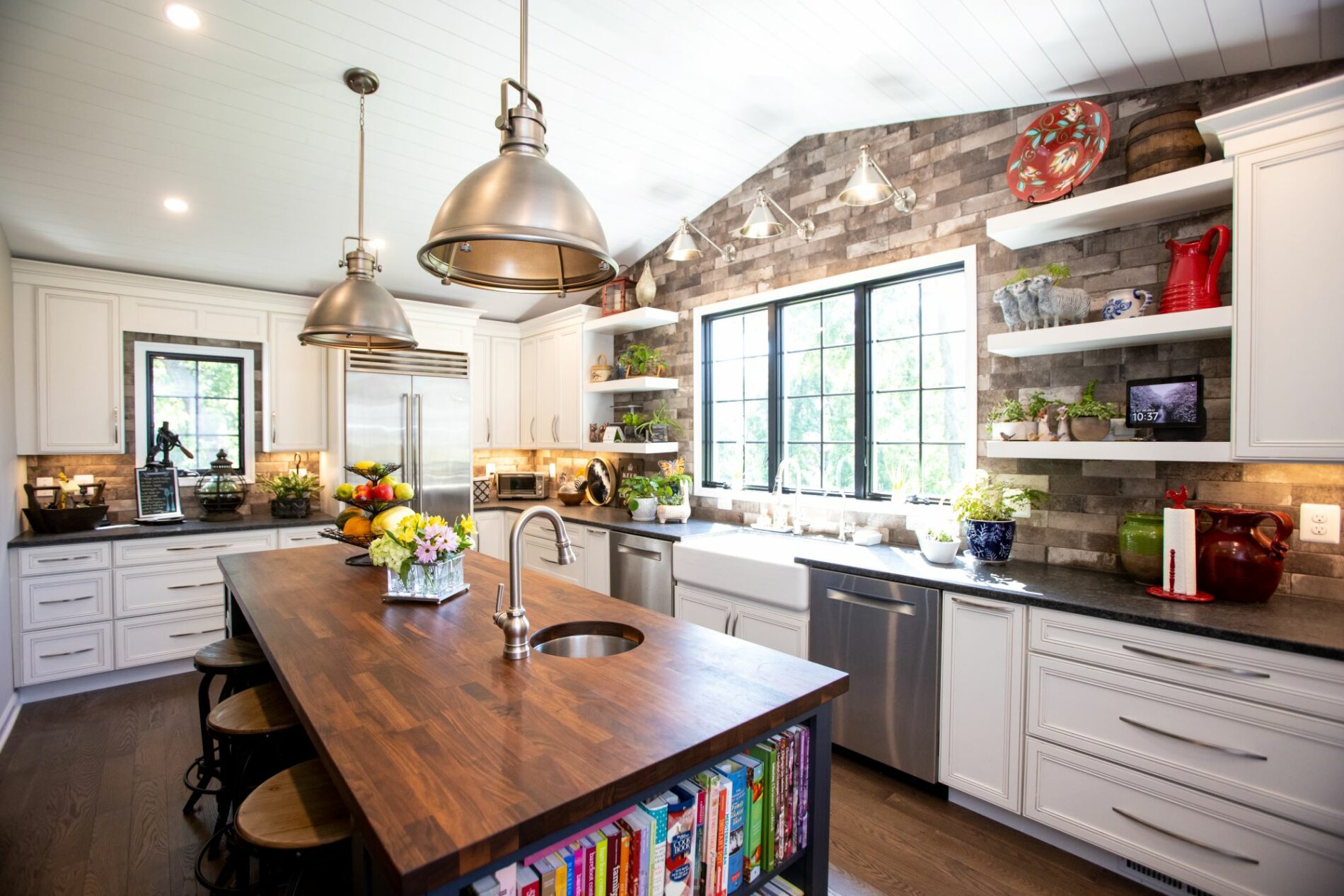 Statement Ceilings
 People crave personalization when it comes to remodeling, and incorporating statement ceilings is one of our favorite ways to customize a home. For walls that lead the eye upwards, like in rooms with vaulted ceilings and exaggerated accents, the addition of textured ceilings provides an experience for the sense and gives a warm and cozy feeling to large spaces. Using wood, shiplap or wallpaper is a great way to add texture and tell a unique story specific to your style.
 We had an adventurous client who came to us during her kitchen remodel project. She mentioned that she'd always envisioned having wallpaper on the ceiling, and we were excited to make it work for her. The addition of the floral print brought the entire room together, and she couldn't have been happier with the result.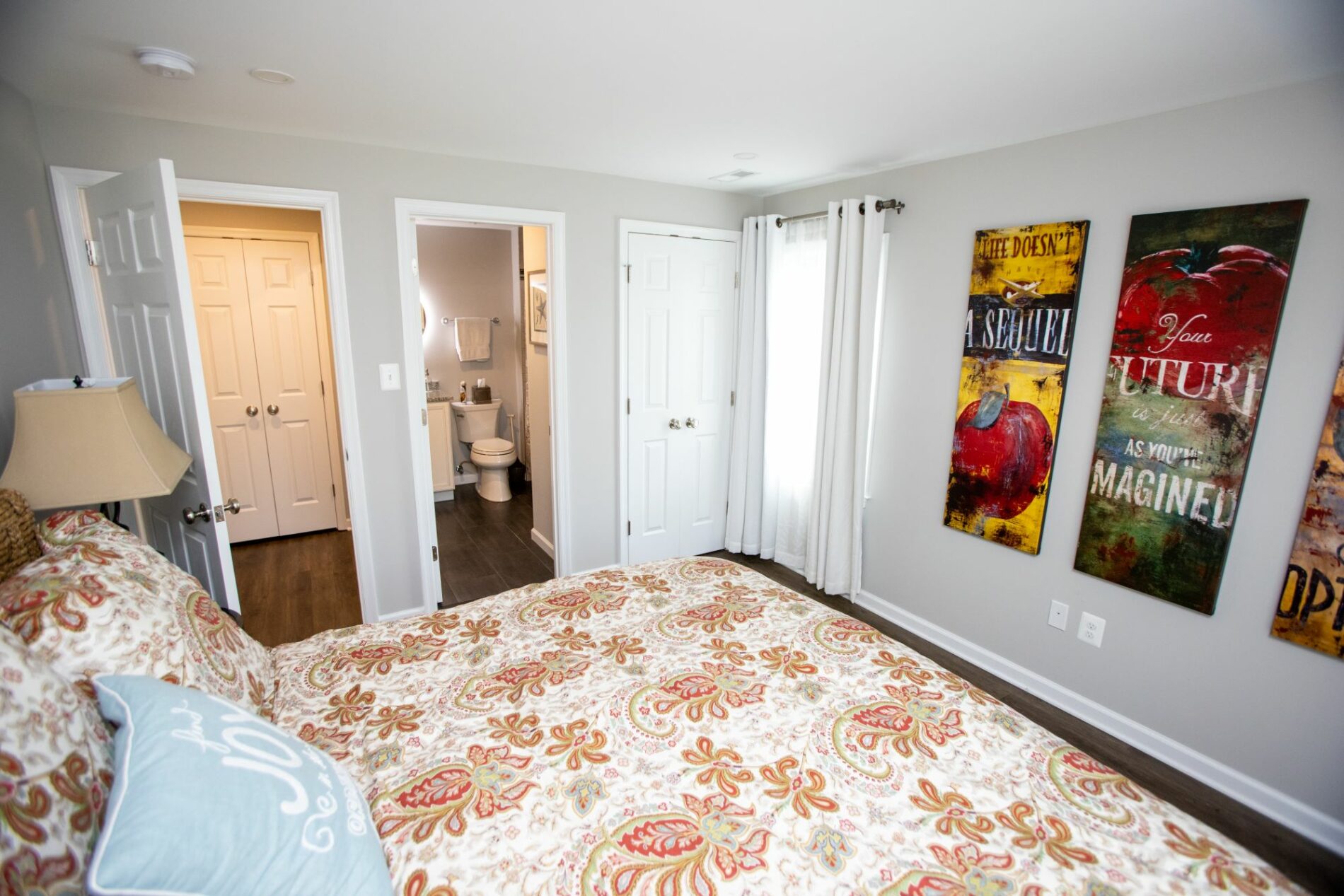 Adding a Private Bathroom
 When a home is purchased, things can often be improved to make it the perfect space for a family's needs. Adding another bathroom is one of the top updates you can make to create a more functional space while simultaneously adding value to the house. In Northern Virginia, this can often be achieved by finishing a basement as there is typically enough room to create a separate living area, bedroom, bathroom and perhaps even a kitchenette and still have storage space. 
The Northwood team worked with a homeowner who often had family visiting from out of the country. Seeing as the visitors would stay for extended periods, the basement was transformed into a second living area to accommodate. Although the addition of a bathroom in the basement was very involved, as it required moving an electrical panel and gas meter, replacing sewer lines, and more, it has provided immeasurable benefits to the family's time together.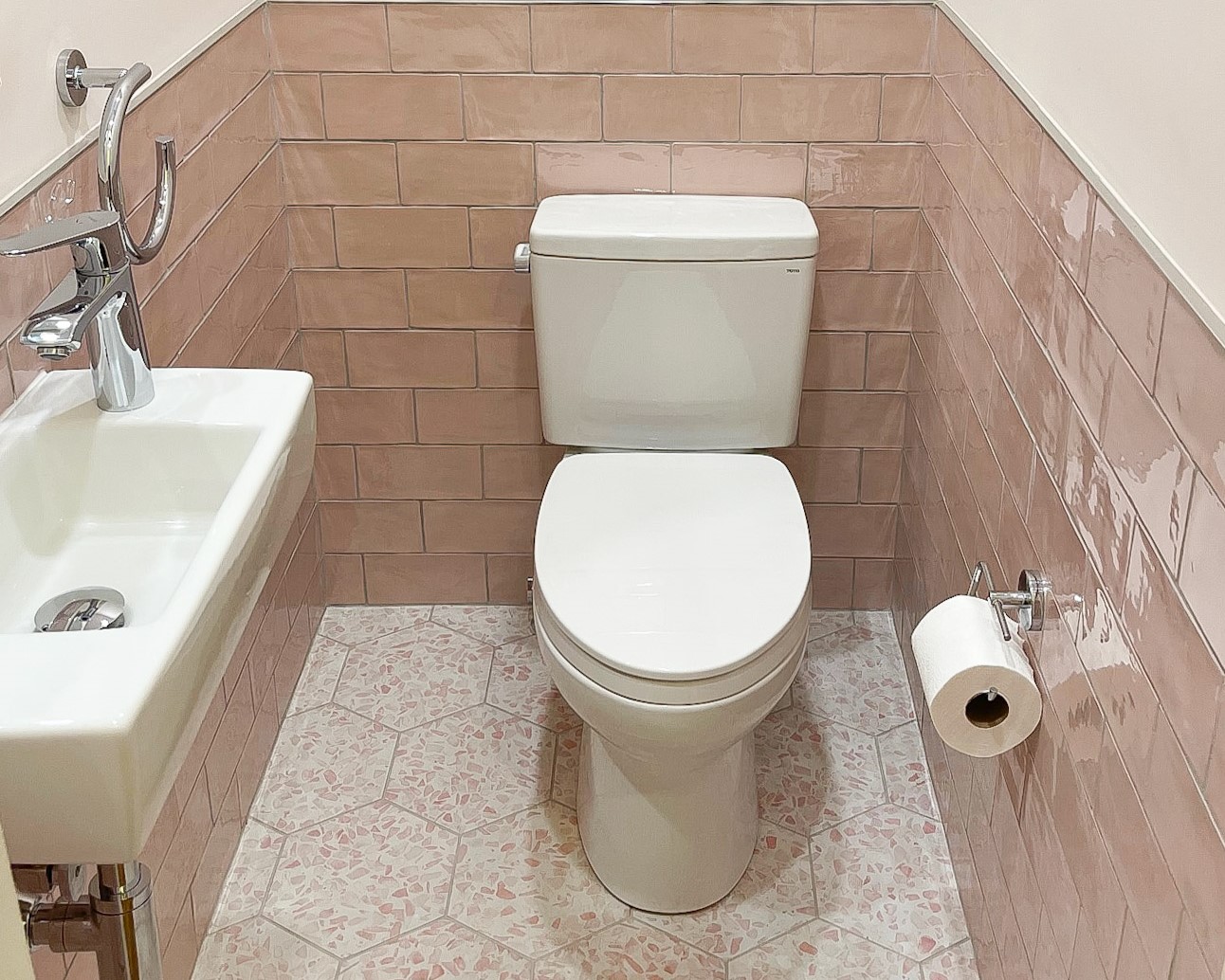 Throwback Rooms
 One of our favorite things to embrace when we remodel a legacy home is paying homage to past designs while adding a modern flair. There are so many different directions you can go with your remodeling project, but it's important to consider the character and style of the home at its core. While historical preservation may not be at the forefront of your mind, a home built in the 40s or 50s will have different attributes than a home built in the early 2000s. In houses with a legacy of yesteryear, we have created throwback powder rooms that nod to the past and weave in more contemporary elements. 
For example, this pink powder room in Arlington, Virginia. We transformed a "room" that was no more than just a shower into a functioning powder room, complete with the cutest (and tiniest) sink we've ever seen! The house was built in the 1950s, so it was a tight space, but we could accommodate what our client needed with our unique design and bring the space up to the building code.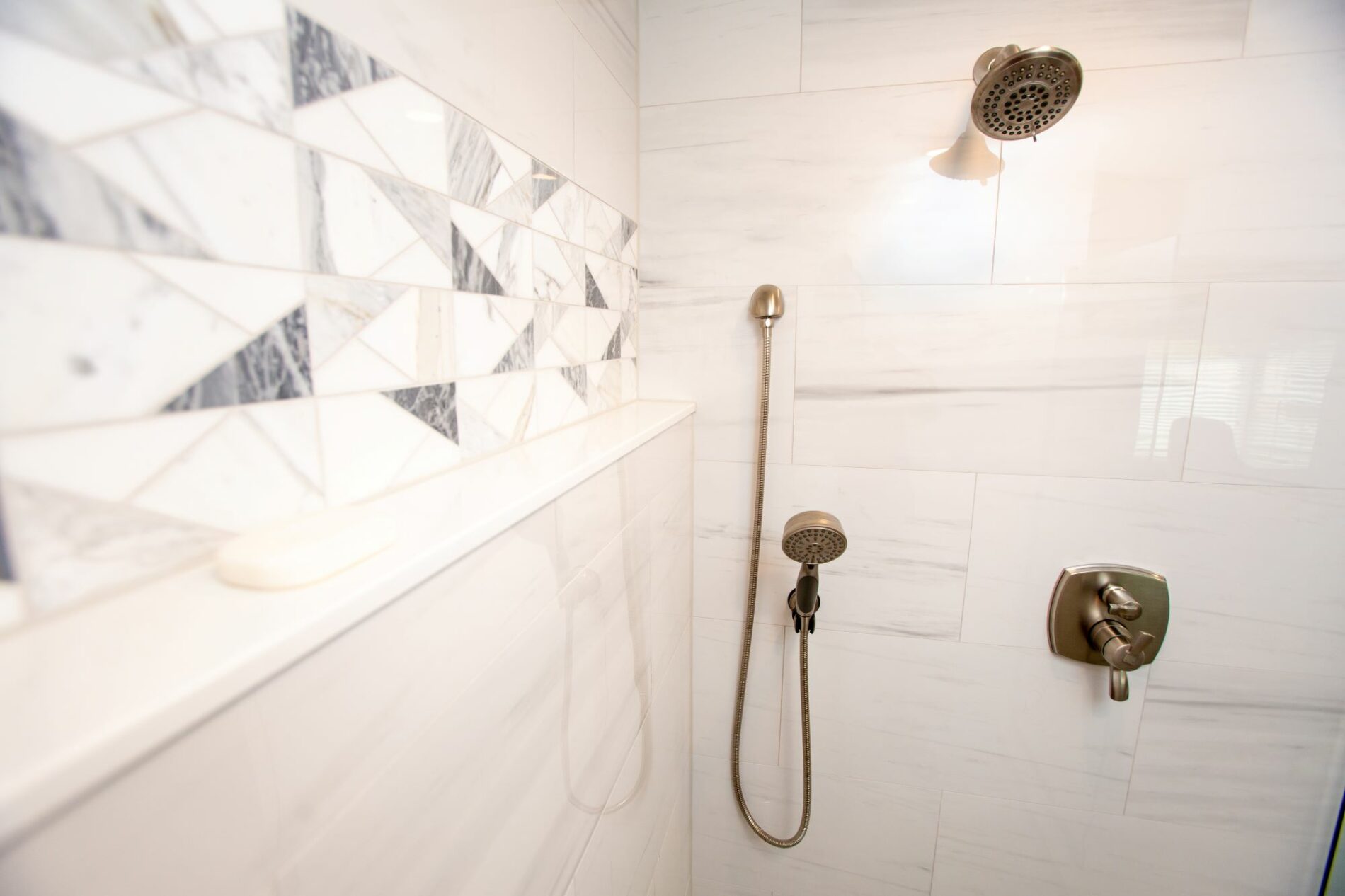 Tile Shower Ledges
There are so many things to be said about primary suite bathroom additions, yet one thing rarely discussed is the tile shower ledge, like the one pictured in this Falls Church renovation. The tile shower ledge is an absolute favorite unique home feature of ours. This option gives you ample storage, rather than a shampoo box, and they are much easier to maintain and keep clean. In addition, this design works with both traditional and modern style homes, which we mentioned above is an important consideration, and it gives you an accent piece that provides additional space for decor. 
Unique Uses of Wallpaper
 In recent years, we've seen wallpaper usage rise, and for a good reason. They provide an interesting way to add color, texture, pattern, and personality to a room. The ways to add flair are endless, from fireplace features to framing, and even small accents like switchplates. If you have small spaces, such as laundry rooms and powder rooms, these are great places to add a decorative touch and we love seeing wallpaper used behind built-in shelving.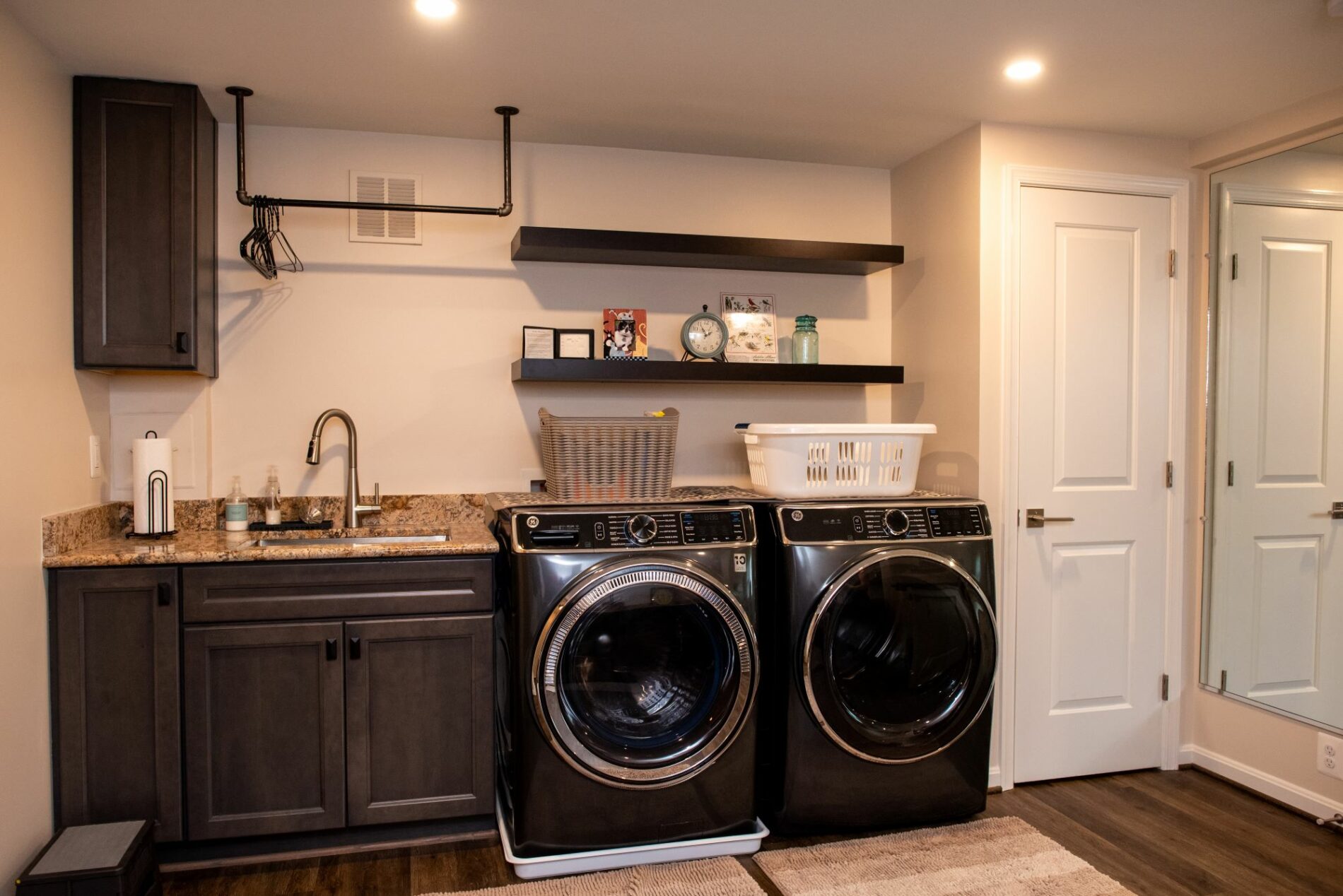 Open Shelving as a Focal Point
 Open shelving can be integrated into rooms as focal points or as a practical storage option. These shelves can display unique pieces of decor you love and spotlight your favorite family photos. Additionally, you can use them as storage if a cabinet doesn't make sense in a particular space. Most often, we see them included in laundry rooms and mudrooms as they give an openness to small spaces and provide a handy place to keep the things you need.
 When it comes time to rethink your living space, our team at Northwood is available to talk about your options, provide you with exciting ideas, and help you create the home of your dreams. Reach out to us today to start building a home that you're proud of and, most notably, one that gives you what you want today and fits your needs for years to come.