Over time, our needs change, and you may be outgrowing your current home. Often, it's more cost-effective to modify the house you're living in instead of packing up and moving to a new one. This is especially true when you love your neighborhood and you don't want to leave your current community, which is one of the signs it's time for a home addition. Let's look at some of the most common home addition ideas that add square footage and value to your home, and how they can help you to make your home meet your family's ever-growing needs.
Expand Your Kitchen
Whether it's outdated, too small, or not what you like, consider having your kitchen upgraded to fit your lifestyle. Although an upscale kitchen remodel can be pricey, a kitchen addition can add value to your life — and increase the value of your home significantly. To add space, you can bump out your kitchen or expand it into the dining room. Then, add a pantry or additional storage space and redesign the area to meet your needs. 
Some homeowners also build an outdoor kitchen on their deck or patio. This creates an additional kitchen space in an outdoor area perfect for entertaining.
Design a New Bathroom
Bathrooms, like kitchens, can quickly become pricey, but you typically can get a decent return on the investment (but not dollar for dollar), especially when adding a new bathroom to your home. While most bathroom renovations (by themselves) don't actually add square footage to your home, they are still a welcomed home addition, particularly those older homes in Arlington, Loudoun and Fairfax Counties of Northern Virginia. Often, our clients take advantage of doing multiple home addition projects at once by adding a powder room to the first floor when completing another interior remodeling project in an adjacent space. These small half-bathrooms are perfect for guests and large family gatherings. When designing a new bathroom, stick to your budget. Plumbing, fixtures, and vanities can quickly add up, and an innovative contractor can help you avoid overspending.
Add a Four-Season Room or Sunroom Addition
Another popular home improvement project in our area is building a four seasons room or sunroom. These spaces are designed with (nearly) floor-to-ceiling windows that offer fantastic views of the outdoors in a climate-controlled space and allow natural light to flow into the house. It's the perfect spot for reading in the glow of the afternoon sunlight or sipping your morning coffee as the sun rises, and depending on the size, this space can be a nice complement to your family room when friends and family visit.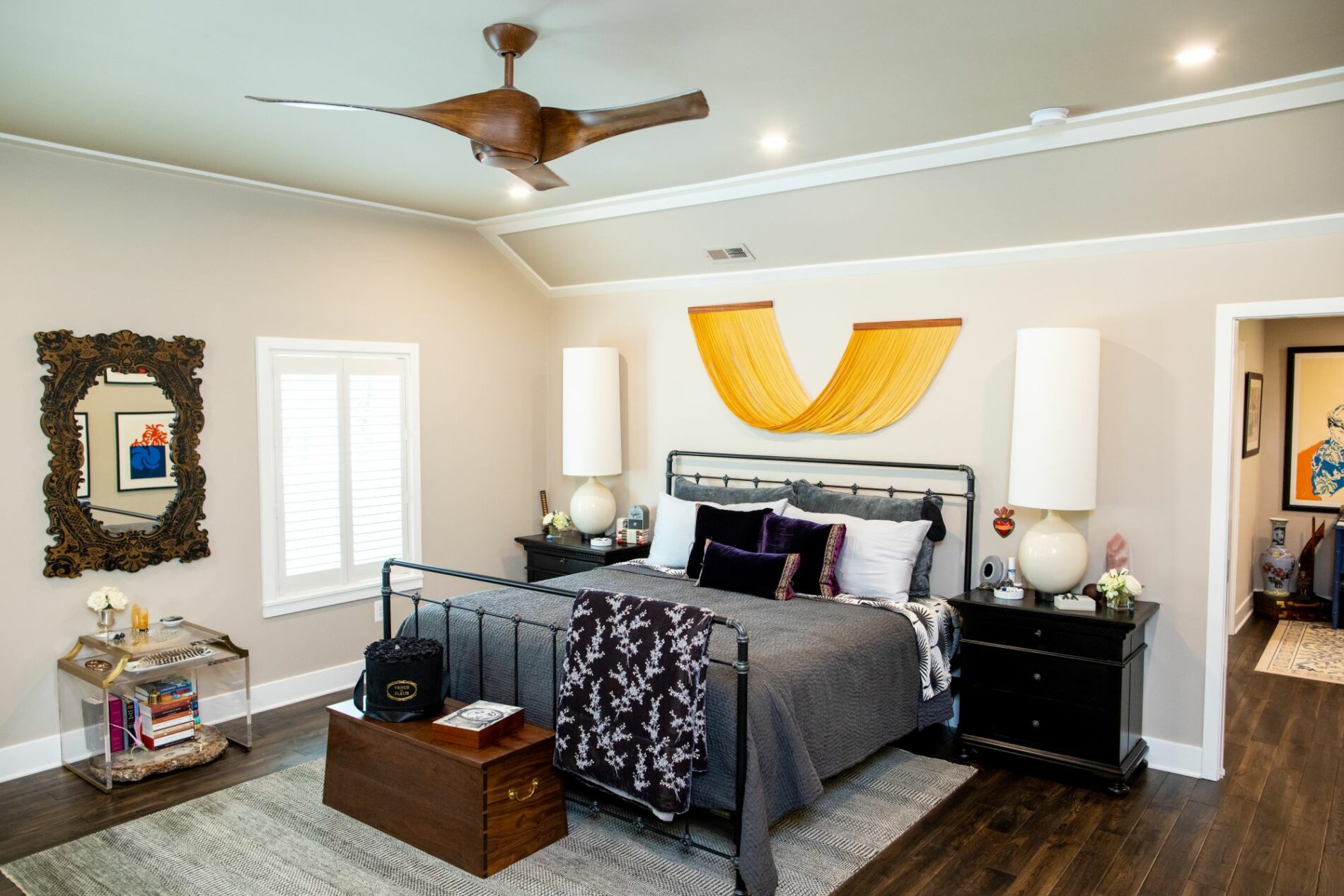 Build an In-Law Suite
An in-law suite is one of our area's most popular home additions. As our parents age, we must consider how best to help with care, and an in-law suite provides a unique solution. Many homeowners are building a first-floor room addition onto their homes so their aging parents can live independently while remaining close enough for care when needed. These home additions always include a bedroom and a bathroom but often include a living room and a small kitchen or kitchenette. These suites are designed with accessibility in mind, so your loved one can enjoy their privacy and independence. 
Aging-in-Place: Master Bedroom on the First Floor
Many homeowners are thinking about their future living environment. You've watched your loved ones' health decline and want to take steps now – while you are still healthy- to ensure that you can remain in your home for as long as possible. With aging-in-place remodeling, the focus is on first-floor living, which means you should have everything you need on the primary floor without using steps to access the second floor. This renovation usually involves a home addition (similar to the in-law suite addition noted above) where a new primary bedroom suite is added (bedroom, walk-in closet and a full bathroom) to the main floor. 
Build a Second Garage
Your garage is probably short on storage space – packed with holiday bins, bicycles, and camping gear, and if you are lucky, you have just enough room to squeeze in your car. However, older homes in our area usually have a big enough lot to build a second garage, perfect for storing personal belongings and "toys," such as motorcycles or antique cars. This garage can also double as a place for hobbies, such as woodworking or gardening. If this sounds like you, we can design a second garage with curb appeal to match your house, add a second-story addition above the garage for adult children or guests, and perhaps even connect it to the main home with a mudroom addition.
Finishing a Basement
While remodeling your basement doesn't technically add any additional square footage to your home, it does capture previously under-utilized space. From creating a designated kid zone to carving out a section for your hobby, there are many ideas for transforming your basement into a fantastic room for your family to enjoy. 
Choose Northwood Construction for Your Next Home Addition
Every family is unique, and your home should be designed to meet all your lifestyle needs. If you are considering renovating your home, contact us to discuss your home addition ideas. Together, we'll help you understand the cost of a home addition, set a realistic budget, design your space, and custom-build your home addition just the way you envisioned it.